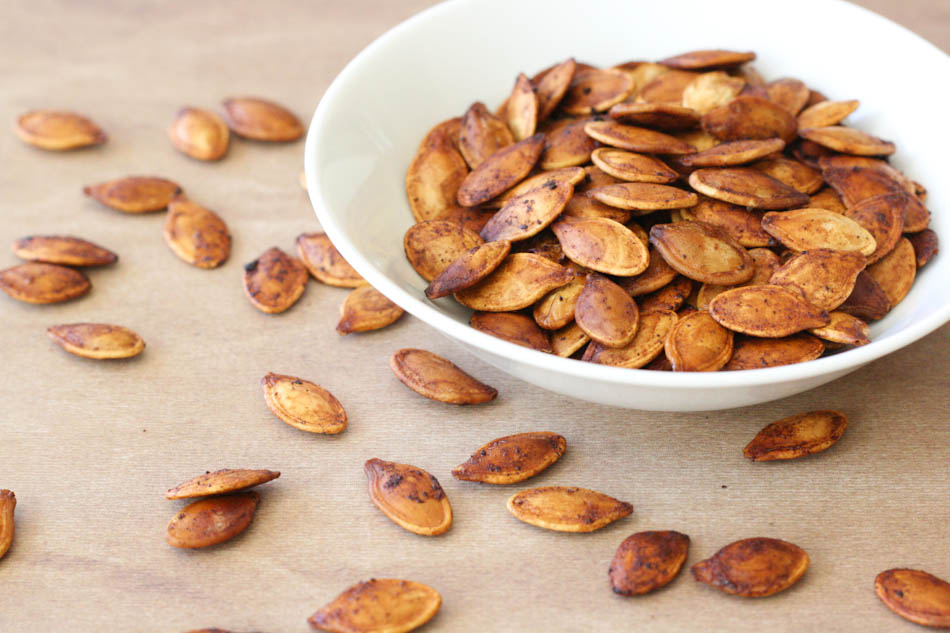 I always thought that one Halloween all three of my kids would wear coordinating costumes.  I see other families with a Mickey and a Minnie, a Luke Skywalker and a Princess Leia, a princess and a knight.  It's cute, it's adorable!  I like the whole sibling costume coordinating thing but it's just not going to happen in my house.  Each year one of my children is insistent upon being a certain something and as much as I try to coerce the other two into complimenting roles, they just won't have it.  This year is no different.  After much thought from each of them, this Halloween I will be out trick-or-treating with a Star War's Storm Trooper, a Cheerleader, and a Race Car Driver.  Totally random but they will still be just as cute as ever.  While they're knocking on doors asking for candy, I will be munching on these roasted pumpkin seeds.  How about you, what will your kiddos be this year?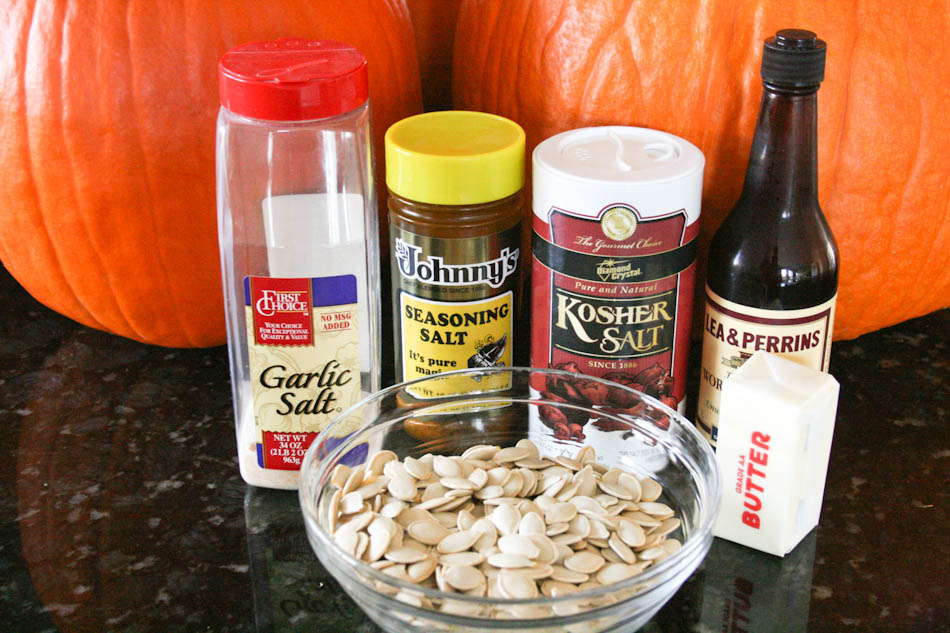 Roasted Pumpkin Seeds
2 cups raw pumpkin seeds
3 Tablespoons butter, melted
4 teaspoons Worcestershire sauce
1/2 teaspoon salt
1/2 teaspoon seasoning salt
1/4 teaspoon garlic salt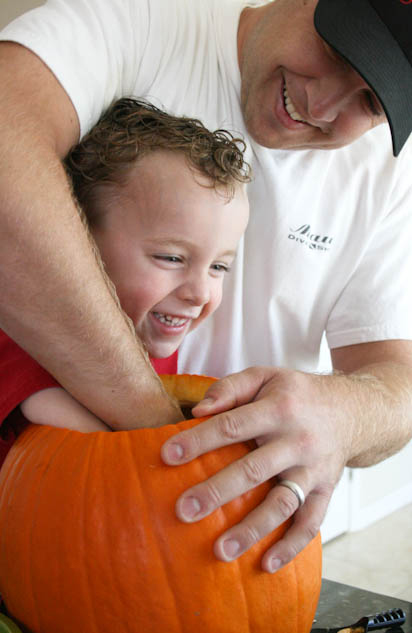 Use a spoon or your hands to gut the inside of your pumpkin.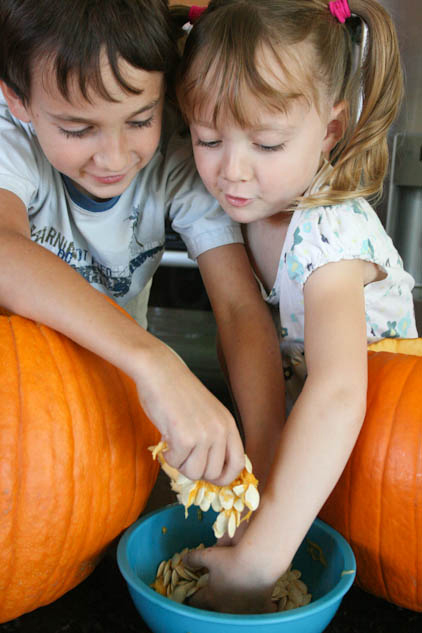 Remove the seeds from the pulp and set aside.
Rinse the seeds and allow to dry overnight (if you can wait that long).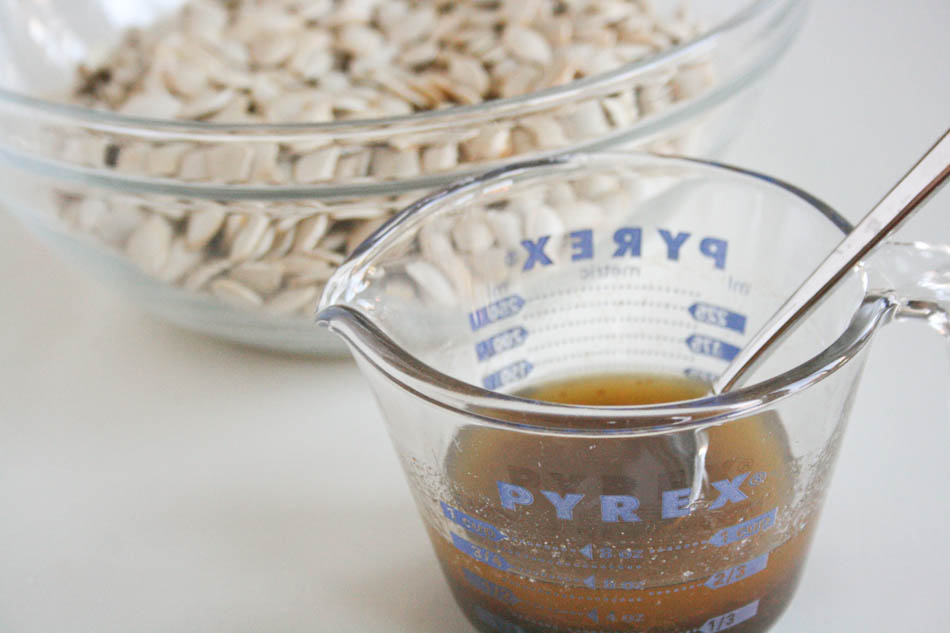 Preheat the oven to 275 degrees.
Combine the melted butter, worcetershire sauce and all the salts.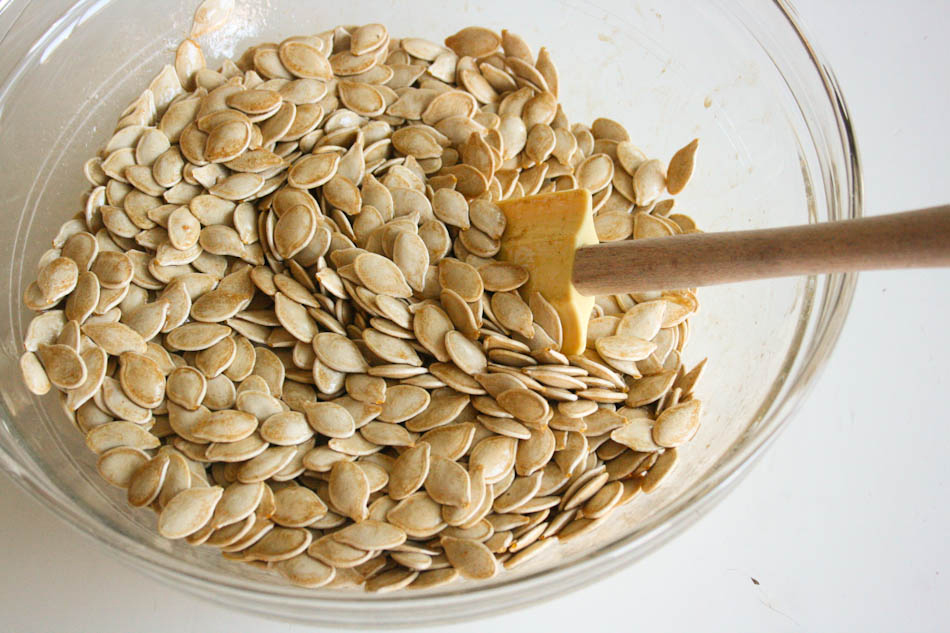 Pour the butter mixture over the pumpkin seeds and toss to coat.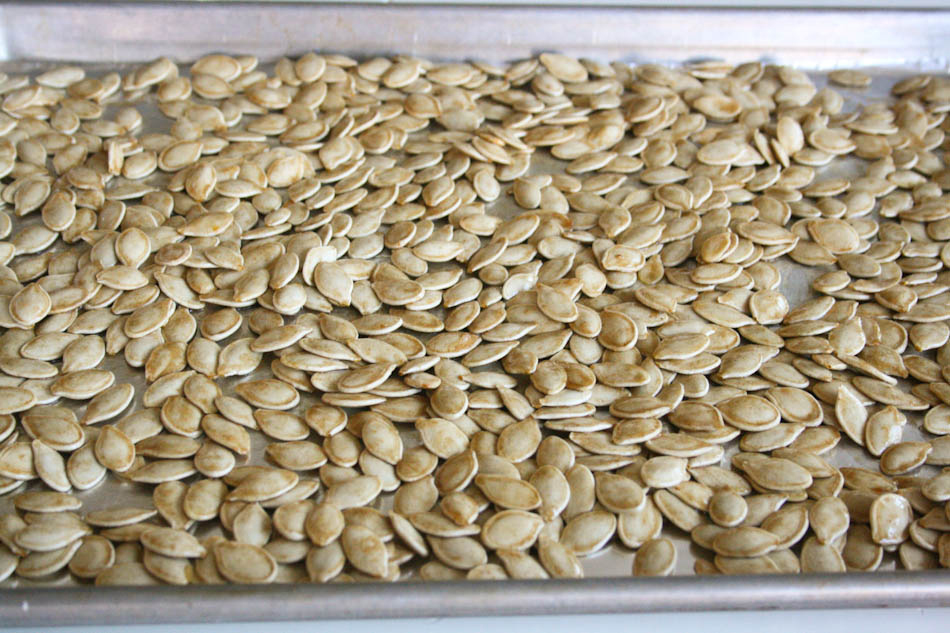 Place the seeds on a rimmed baking sheet lined with foil.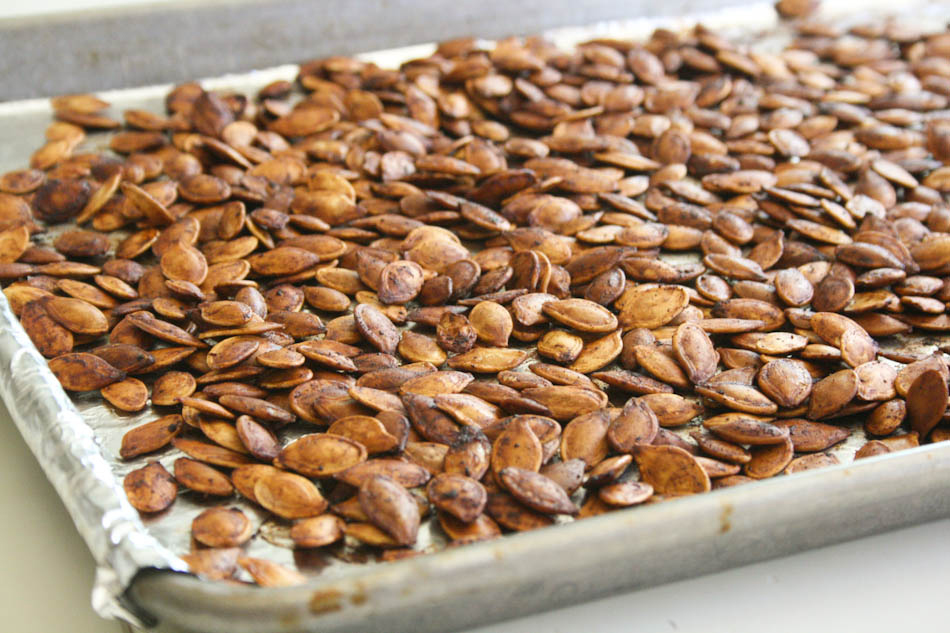 Bake for one hour stirring every 15 minutes.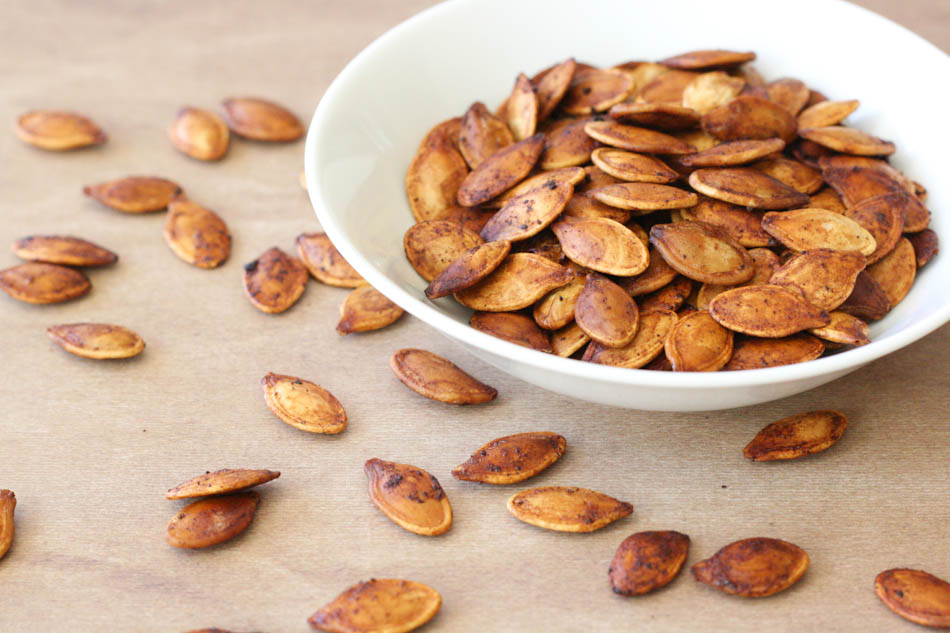 Enjoy!
source:  adapted from allrecipes.com 
You'll like these too!