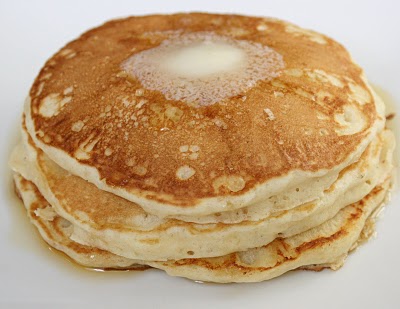 Everyone should have a good staple pancake recipe. Preferably one that does not require a box. These buttermilk pancakes are light, fluffy and delicious. Oh and easy enough for even the kids to make :)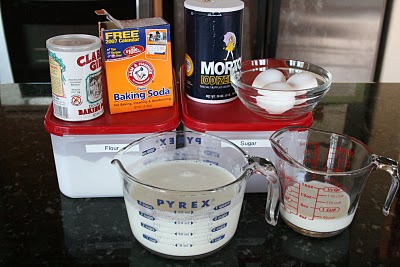 (makes about 20 pancakes)
3 cups all-purpose flour
3 tablespoons white sugar
3 teaspoons baking powder
1 1/2 teaspoons baking soda
3/4 teaspoon salt
3 cups buttermilk
1/2 cup milk
3 eggs
1/3 cup butter, melted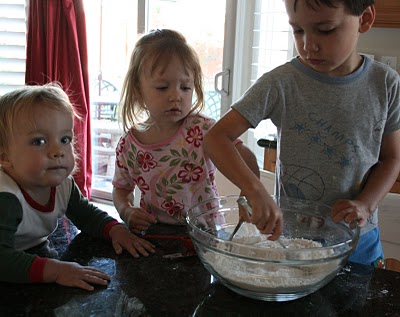 In a large bowl, combine flour, sugar, baking powder, baking soda, and salt.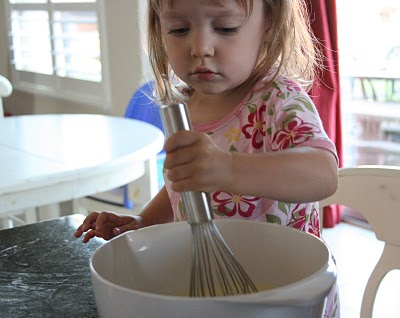 In a separate bowl, beat together buttermilk, milk, eggs and melted butter.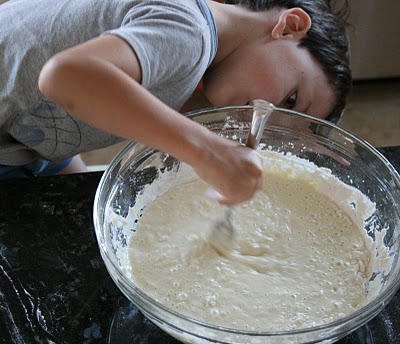 Pour the wet mixture into the dry mixture, using a fork to blend.
Stir until it's just blended together. Do not over stir.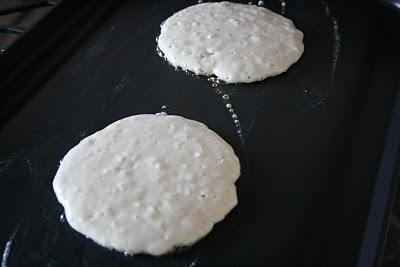 Heat a lightly oiled griddle or frying pan over medium high heat.
Pour or scoop the batter onto the griddle, using approximately 1/2 cup for each pancake.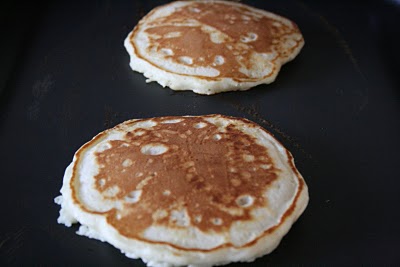 Brown on both sides.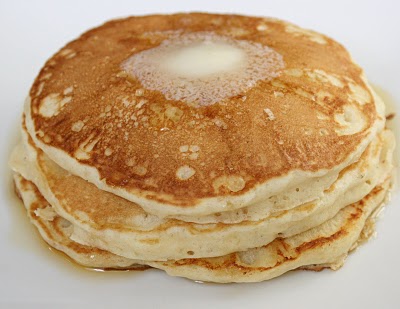 You'll like these too!