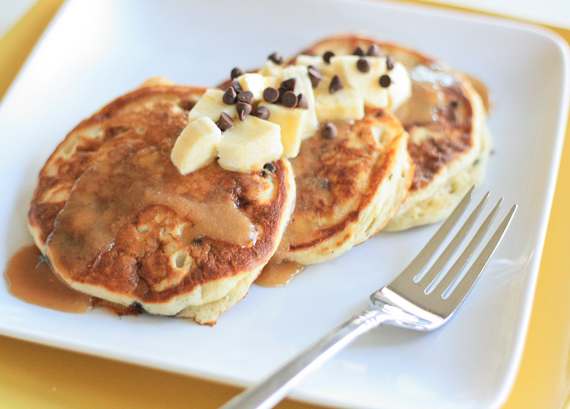 Once upon a time, I started a food blog.  My kids were one, two and four years old and what else was I to do with myself while they napped each day?
I had friends who scrapbooked their children's memories, others who journaled, and many who updated the pages of their kids' baby books with the latest developments.  I've never been creative enough to scrapbook, diligent enough to journal or even organized enough to update a baby book.  Cooking and baking, those were my things!  The kitchen was my happy place!  I figured I could move past the guilt of not having beautiful baby books for my children, if I could instead one day pass on my memories and recipes to them.  That is how Eat at Allie's came to be.  A blog where I could write down my random thoughts and include a step by step recipe, in the hopes that one day my kids would be able to read, taste and remember their childhood.
I was doing good for a few years.  My kids took naps and I blogged.  It was a great little system we had going.  And then it happened… my littlest started Kindergarten.  I had a hard time adjusting to my new life with all three kids at school, I didn't know what to do with myself all day!  It took about a month for my house to be completely clean and organized and me to be completely stir crazy.  It was at that time, that I decided to go back to work.
Now I should let you in on a little secret… If you have kids AND you work, you no longer have ANY free time! 
So it's no coincidence that around the time I returned to work was the same time that my blogging became a thing of the past…
However, I still have no scrapbook, no journal, no baby book for my kids.   So I am not finished with this blog!  My kids need more memories, more recipes, more of me to hold on to as they grow old!  I am not done with this chapter yet, it's just going to take me a really long time to get through.  I'm a teacher most days, a wife and a mom every day, and a blogger OCCASIONALLY. 
And with all that said, today I'm a blogger!
Now, let's make some breakfast!  These Chunky Monkey Pancakes have taken way too long to post but they have been worth the wait!  They are a favorite in my house and I'm sure they'll be a hit in yours as well!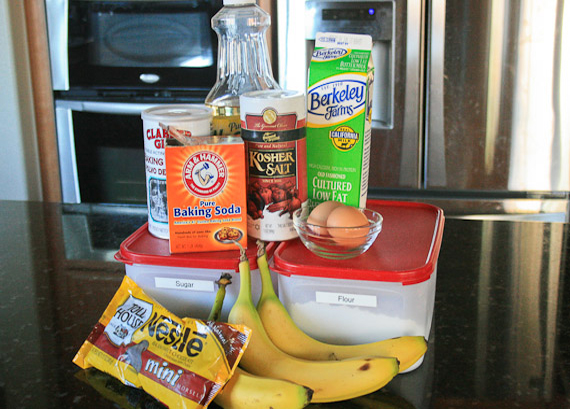 Chunky Monkey Pancakes
(aka: Banana Chocolate Chip Pancakes)
3 cups flour
1/3 cup sugar
4 teaspoons baking powder
1 tablespoon baking soda
1/2 teaspoon salt
3  cups buttermilk
2 teaspoons vanilla extract
2 tablespoons butter, melted
2 eggs
3 bananas
3/4 cup mini chocolate chips
Peanut Butter Maple Syrup
2/3 cup  100% real maple syrup
1/3 cup peanut butter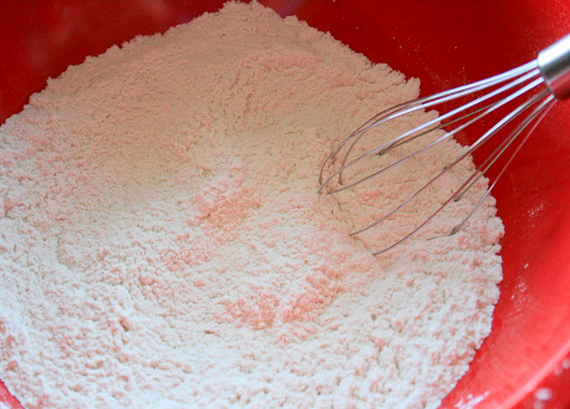 Combine the flour, sugar, baking powder, baking soda and salt in a large mixing bowl.  Set aside.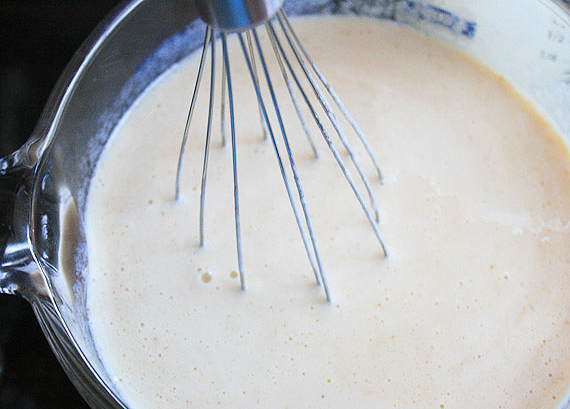 In a separate bowl, whisk together the buttermilk, eggs, melted butter, and vanilla.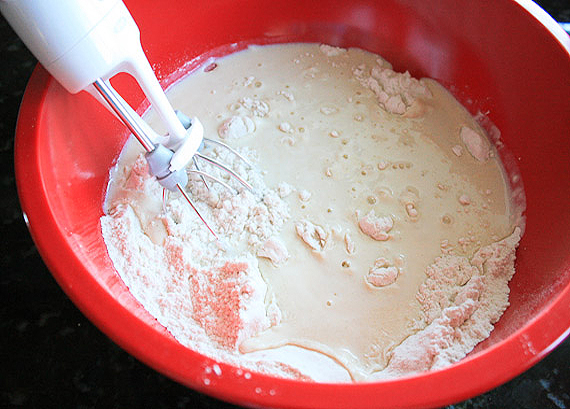 Slowly add the wet ingredients into the dry ingredients and mix just until combined.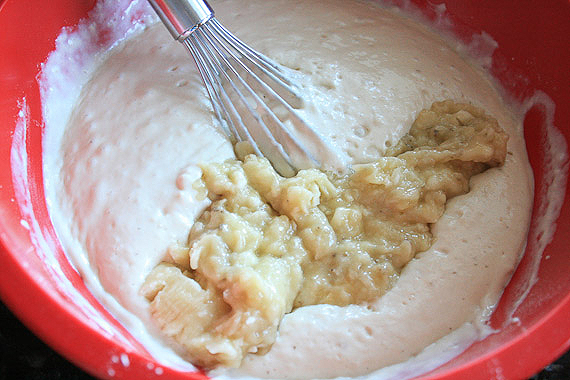 Fold in the mashed bananas.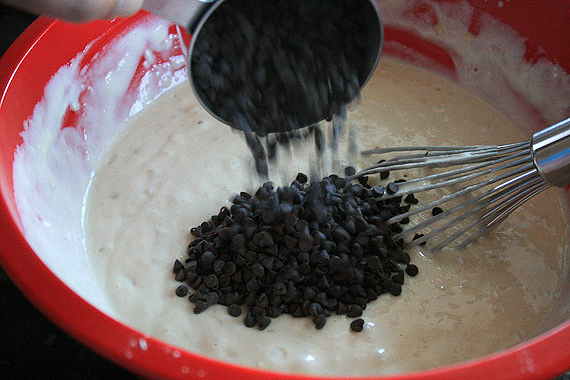 Stir in the chocolate chips.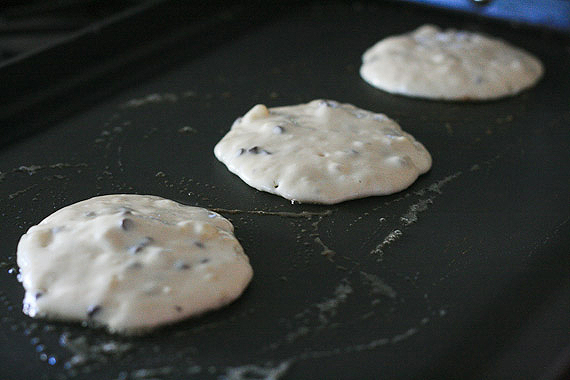 Heat a nonstick griddle over medium heat and coat lightly with butter.
Cook pancakes until bubbles form and then flip.
Repeat with remaining batter.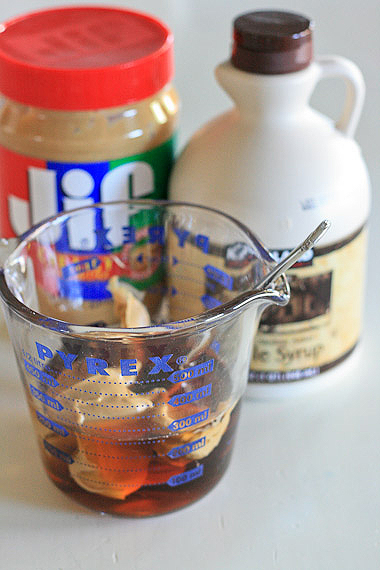 While the pancakes are cooking, place the peanut butter and syrup in a microwavable safe dish.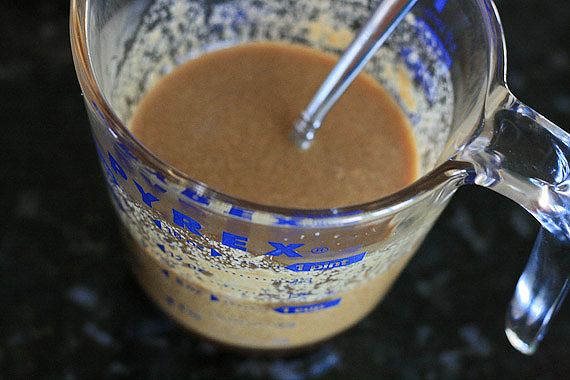 Heat the syrup in the microwave for 30-45 seconds, then whisk to combine.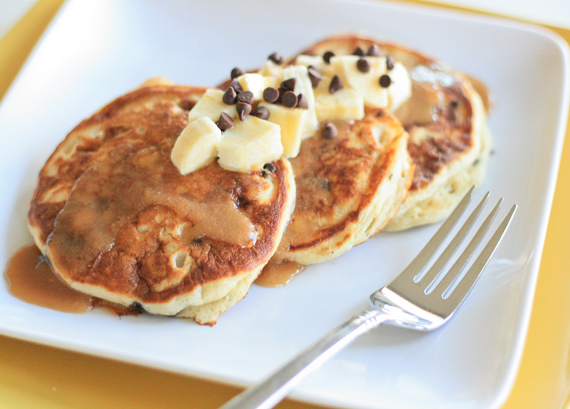 Serve pancakes warm topped GENEROUSLY with Peanut Butter Maple Syrup.
Enjoy!
source:  adapted from Our Best Bites