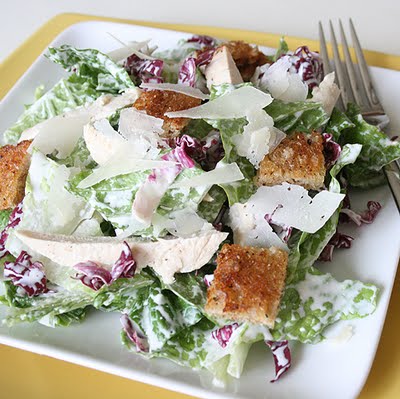 I am poolside at my parents house right now with three little people begging me to get off the computer and get in the water.  I thought I would send a simple salad your way before I jump in.  Happy Friday everyone!  Enjoy your weekend :)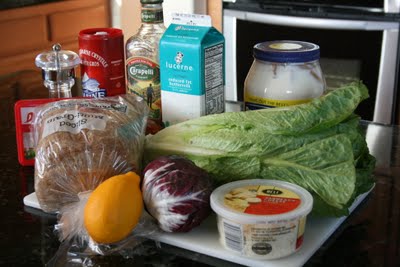 Buttermilk Chicken Caesar Salad
1 1/2 cups low-fat buttermilk
2 tablespoons fresh lemon juice
1 garlic clove, minced
1/4 cup shaved Parmesan cheese
coarse salt and ground pepper
6 chicken tenders
3 slices multigrain bread
1 tablespoon olive oil
1/4 cup mayonnaise
1 large head romaine lettuce, cut into pieces
1/2 small head radicchio, thinly sliced
In a medium bowl, combine buttermilk, lemon juice, garlic, and Parmesan.
Season with salt and pepper.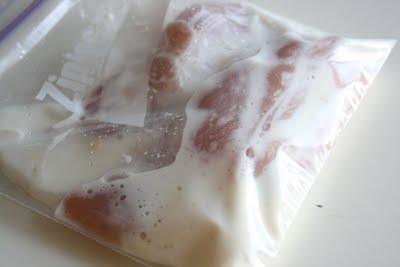 Place chicken in a resealable plastic bag.
 Reserve 1/2 cup of buttermilk mixture for salad.
Pour the remaining buttermilk mixture in the bag.
Refrigerate chicken at least 30 minutes and up to 1 day.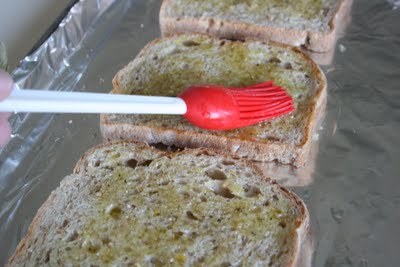 To make the croutons, place bread on prepared baking sheet.
Brush both sides with oil, and season with salt and pepper.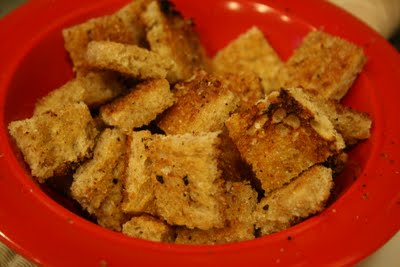 Broil until toasted, 1 to 2 minutes per side and then cut into 1-inch pieces.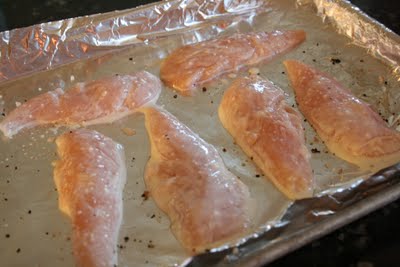 Transfer chicken to baking sheet and discard marinade.
Broil until cooked through and juices are clear.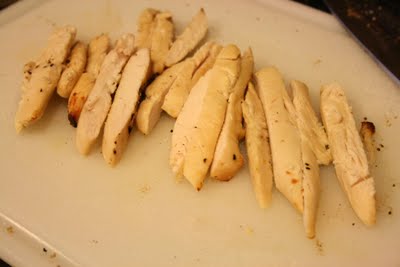 Let chicken rest a few minutes before cutting into thin slices.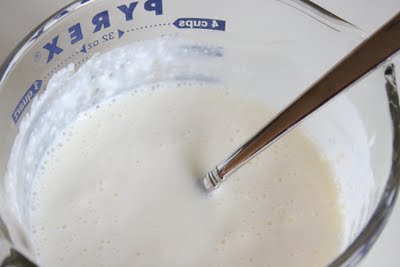 Add mayonnaise to the reserved buttermilk mixture and stir to combine.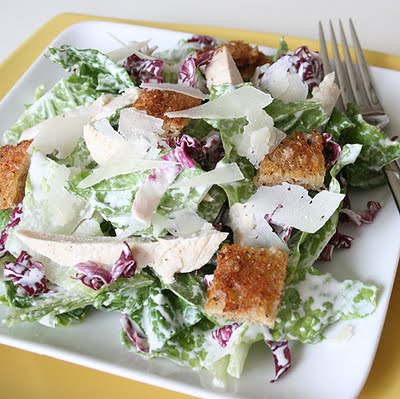 Add romaine, radicchio, chicken, croutons and buttermilk dressing to a large bowl. 
Toss to combine.
Serve immediately.
Enjoy!
Source:  adapted from Martha Stewart Everyday Food
You'll like these too!