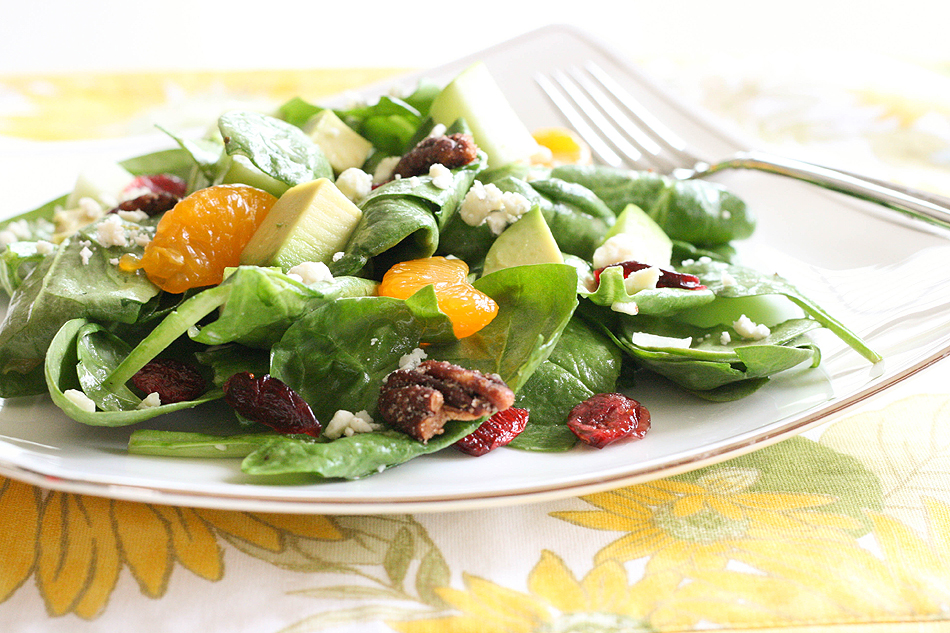 I met my best friend Michelle when I was just 14 years old.  After we got over first impressions and our initial dislike for each other, we became the best of friends and remain so to this day.  We survived high school together.  We "hung out" together ALL. THE. TIME.  We would call each other in the morning before school just to see what we were going to wear that day. We would sit by each other in class and tell inside jokes and laugh hysterically until we were separated to opposite ends of the room.    We would chat on the phone late into the evening rehashing our daily events.  On weekends, we would have sleepovers followed by a late morning trip to the donut shop in our pajamas and slippers.  We were inseparable.
When we graduated from high school, we went on to attend the same college.  There we were roommates.  We lived the dorm life together.  We made great new friends with the girls on our hall but when the occasional homesickness set in, we cried to each other.  We discovered things like credit cards, clubs and bonfires on the beach.  We helped each other get ready for dates and would stay up waiting to hear all the details afterwards. We supported each other through relationships and heartbreaks.  In college, we learned who we were and what we wanted to be.
Soon after college, I stood by my best friend Michelle while she said her vows on her wedding day.  Not long after, she did the same for me.  We both married, had jobs, and lived miles apart.  However, we kept in constant contact on the telephone.
When I had my first baby, she and her husband drove 500 miles to meet him.  Two months later, we made that same road trip to meet her new baby girl.  A little over two years after our first babies were born, Michelle welcomed her second child into this world and THE VERY NEXT DAY I welcomed mine.  Less than eight months later, I was unexpectedly horrified surprised when I discovered I was pregnant again!  Michelle swore that she WOULD NOT be signing up for round three with me quite yet.  However, it was only a matter of days before she had to make that very humbling phone call.  She was pregnant too!
Those early years of motherhood, of having three babies in three years, were barely survivable.  However daily phone calls in the midst of nursings, diaper changes, and toddler tantrums, with someone who was living this same life and could relate completely made it so much more manageable.
Michelle and I grew up together.  She is a part of my family and I a part of hers.   We have walked alongside each other at each life stage, high school, college, marriage, motherhood… I can't imagine having a better best friend than her.
I couldn't help but reflect upon all these things as I stood by Michelle's side a few short weeks ago.  Her Dad was dying, a man who loved her more than anything in this world, a man who was very much a part of my growing up years.  She needed me and I needed her.  Together we stood, next to her Dad's bedside, tears streaming from both our eyes, as I said my last goodbyes to an amazing man, father, and grandpa.  He passed away only days later.
I am so incredibly saddened by his passing but my heart breaks even more for Michelle.  To watch a friend lose her first love, her father, is heart wrenching.  However, I can't help but to feel blessed to have been given the gift of a few moments with Michelle's Dad in his last days, to tell him exactly how much he meant to me.  He truly was a remarkable man,  much like his daughter, my best friend Michelle.
This semi-homemade salad is one of Michelle's quick and easy go to recipes and has become a favorite of mine as well, easy peasy and delicious!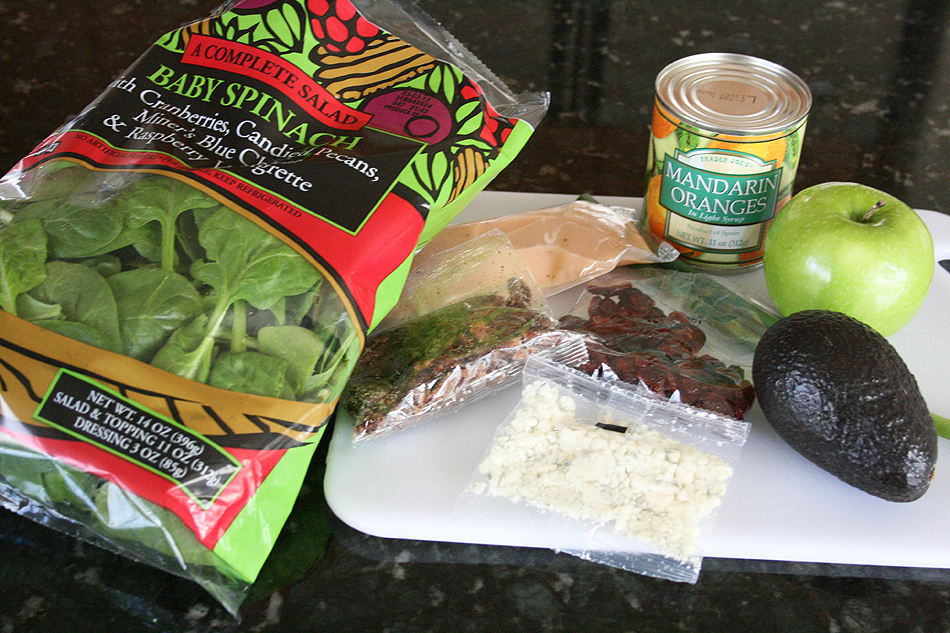 Quick and Easy Spinach Salad
1 Bag of Trader Joes Spinach Salad (with cranberries, candied pecans, blue cheese and raspberry vinaigrette)
1 (11 oz.) can mandarin oranges
1 Granny Smith apple
1 green onion
1 avocado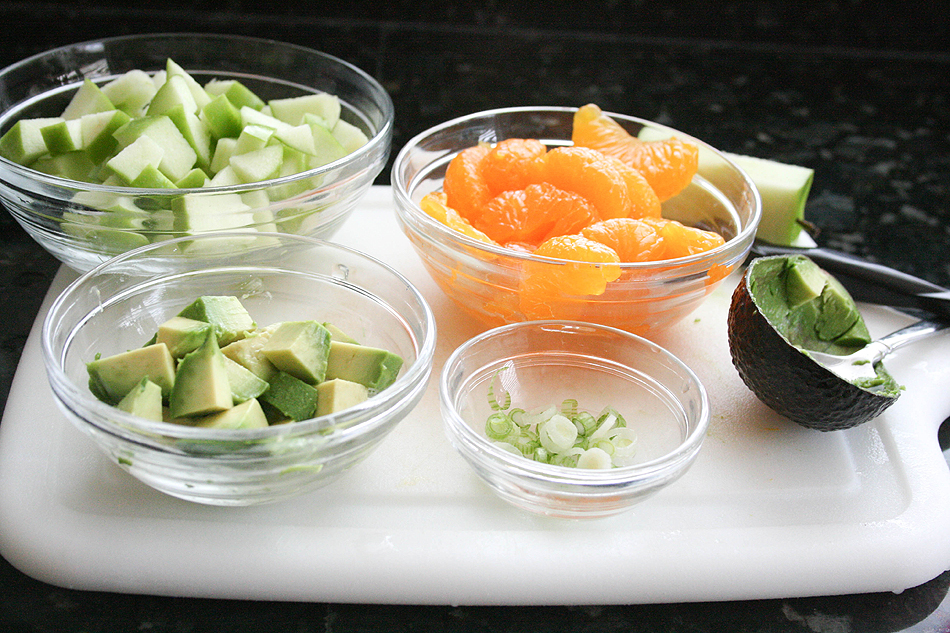 Dice the apple and avocado.  Drain the mandarin oranges.  Thinly slice the green onion.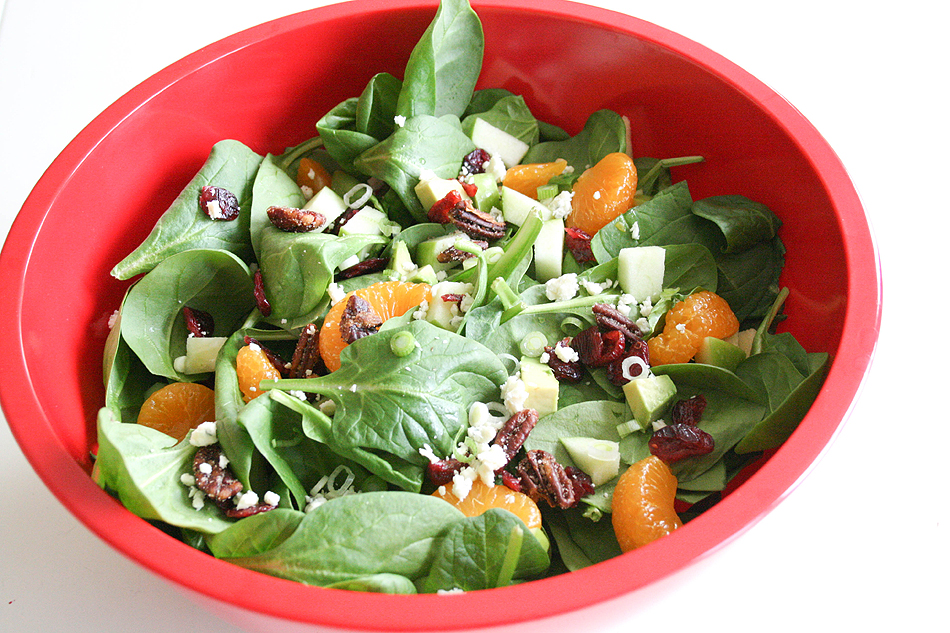 Place the baby spinach in a large bowl and top with apples, avocados, mandarin oranges, cranberries, candied pecans, blue cheese and green onions.  Reserve some of the toppings to pretty up your salad once plated.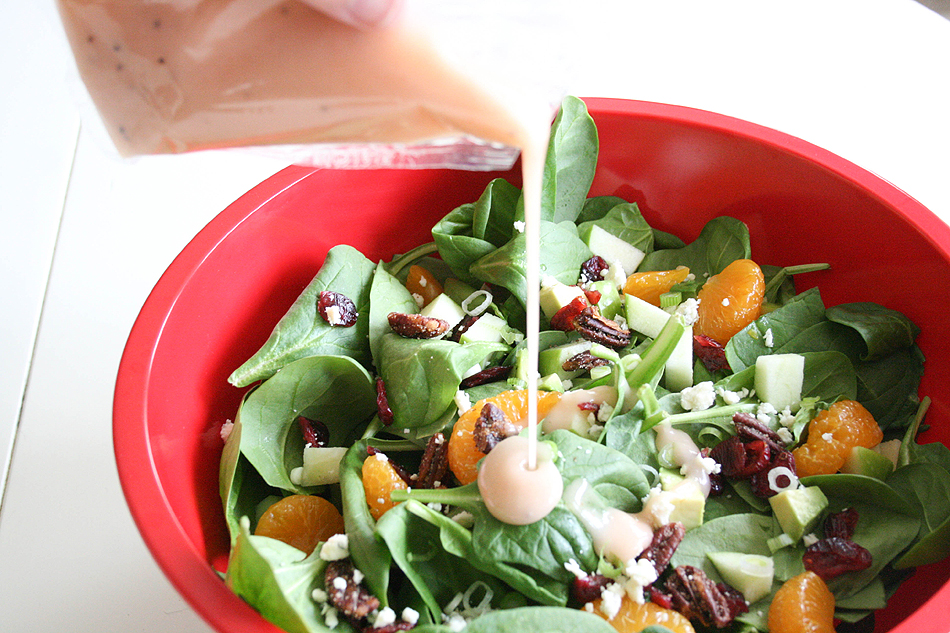 Pour  1/2 to 3/4 of the raspberry vinaigrette over the salad and toss.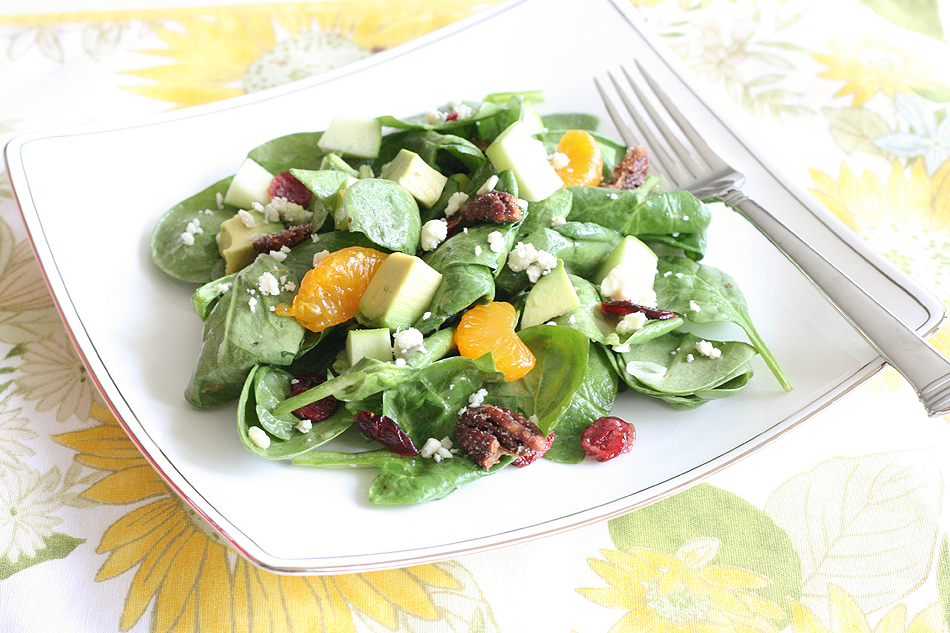 Sprinkle with reserved toppings and serve.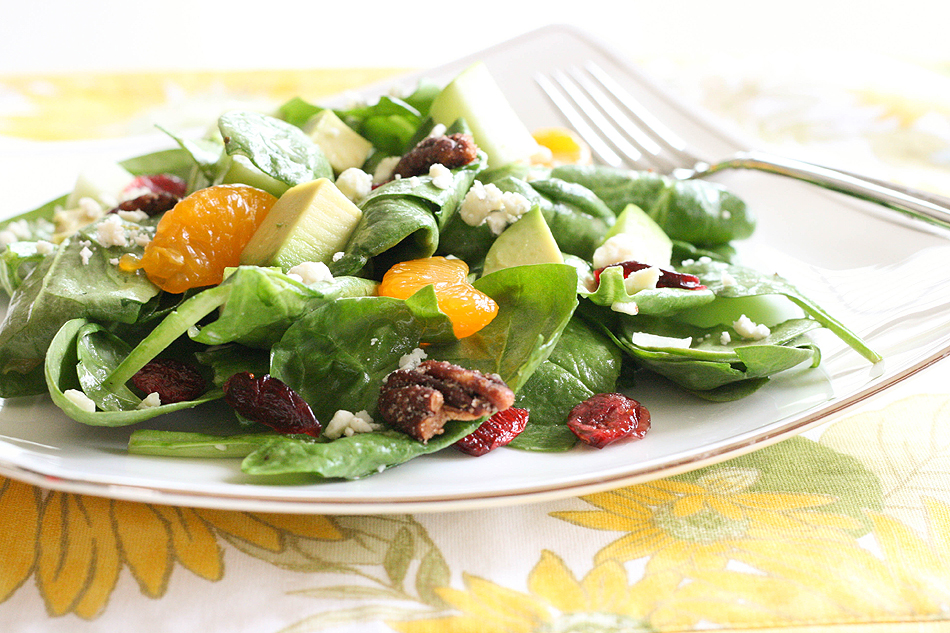 Enjoy!
You'll like these too!