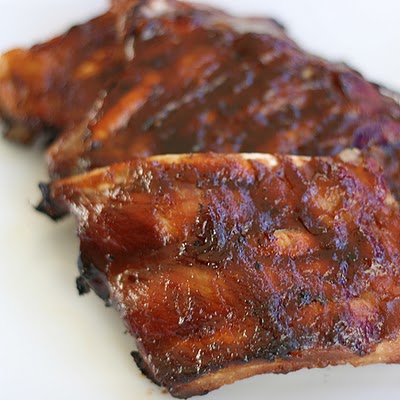 Okay, I know that it has been awhile since I last posted.  I just can't seem to get it together these days.  Balancing the preschool and kindergarten schedules, trying to make it to the gym on a regular basis, attending soccer practice and games, remembering snacks and show and tell, keeping a somewhat clean house and having dinner on the table.  And that's just the "have-to" list.  It does not include all the surprise non-agenda items that occur on a daily basis from the the dirty diaper flinging two year old, the injury prone three year old, and the never know what your gonna get five year old.  Yeah, life just doesn't seem to be going all that smoothly over here.
However despite the crazy chaos in my house, I thought I should send something yummy your way.  These ribs are actually quite perfect for crazy houses like mine.  They take minimal time and effort as they slow cook all day.  And just think, when your neighbor pops over at noon and your house already smells like dinner, she just might think that you actually have it all together ;)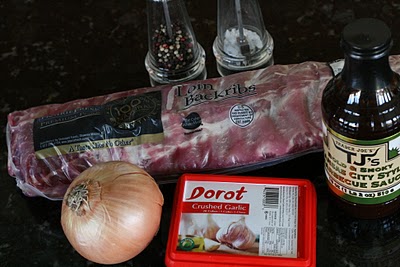 Slow Baked 6 hour Barbecue Ribs
1 Rack Baby Back Ribs
2 cloves garlic, minced
1 onion, sliced
salt and pepper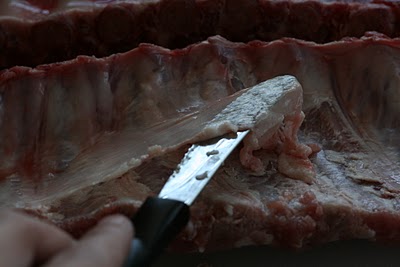 Preheat oven to 400 degrees.
On the underside of the rib, remove the thin membrane and discard.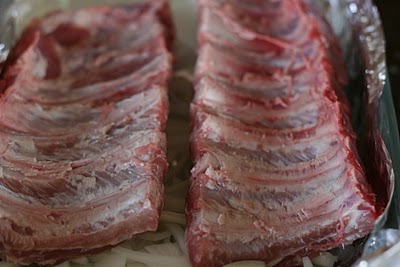 Cover the bottom of a baking dish with foil, allowing excess to hang over the sides.
Place half of the onions on the bottom of the baking dish.
Place ribs on top of the onions.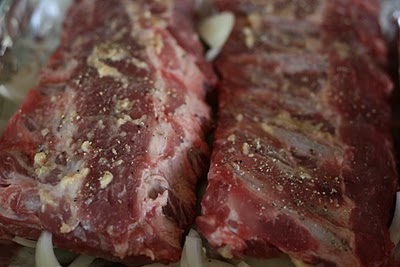 Rub one clove of garlic on each side of the ribs.
Sprinkle with salt and pepper.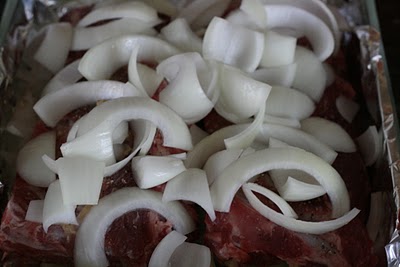 Place the other half of the sliced onion on top of the ribs.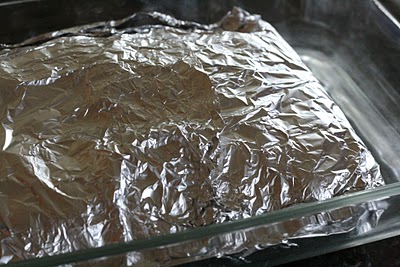 Wrap the foil tightly around the ribs, covering the completely.
Reduce the oven to 300 degrees before placing the ribs inside to bake for 5 1/2 hours.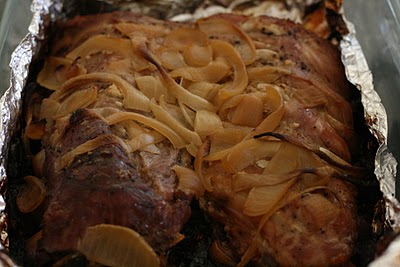 After the ribs have baked for 5 1/2 hours, unwrap the foil and remove the onions.
Increase the oven temperature to 400 degrees.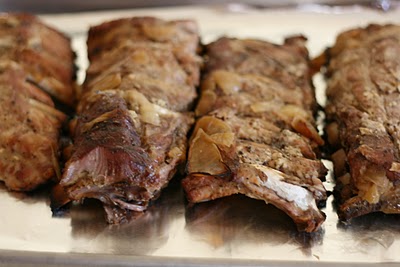 Place the ribs on a foil lined baking sheet.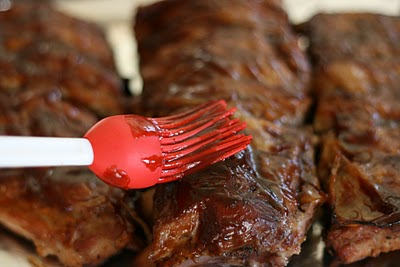 Brush generously with barbecue sauce.
Return to the 400 degree oven uncovered and bake for 20-30 minutes.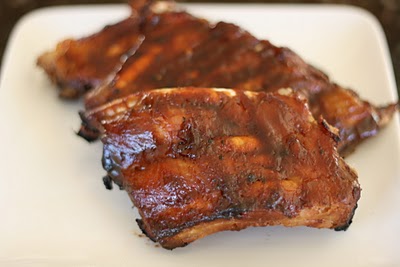 Serve immediately.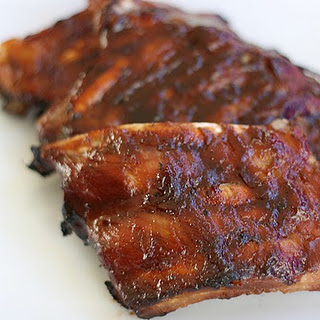 Enjoy!
You'll like these too!