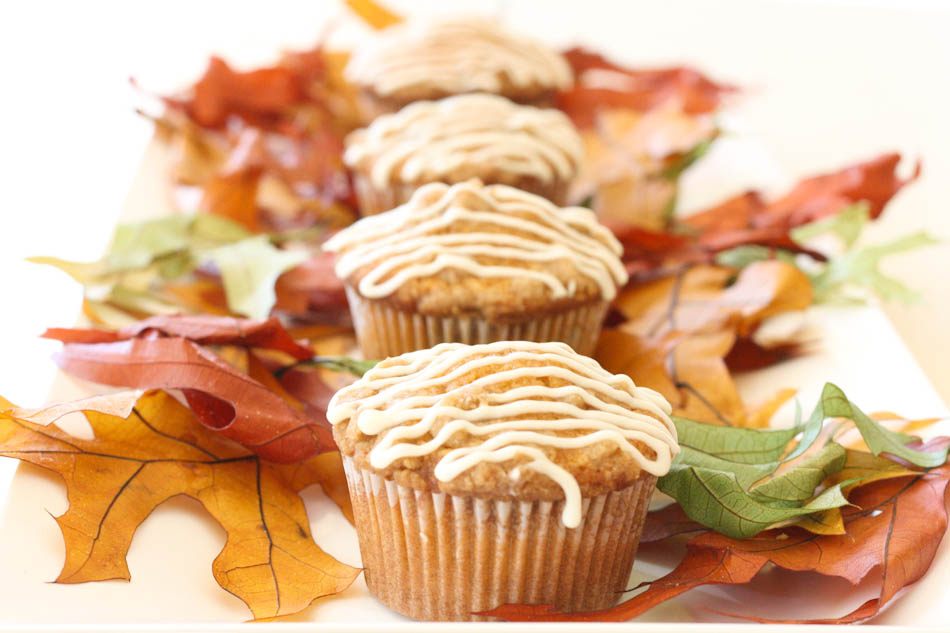 Fall has finally arrived here in California!!!  I am going to enjoy every minute of it, well at least  until it warms back up to 90 degrees next week…  In the mean time, we kicked off the season by making these pumpkin muffins.  They are AMAZING!  You really must try them :)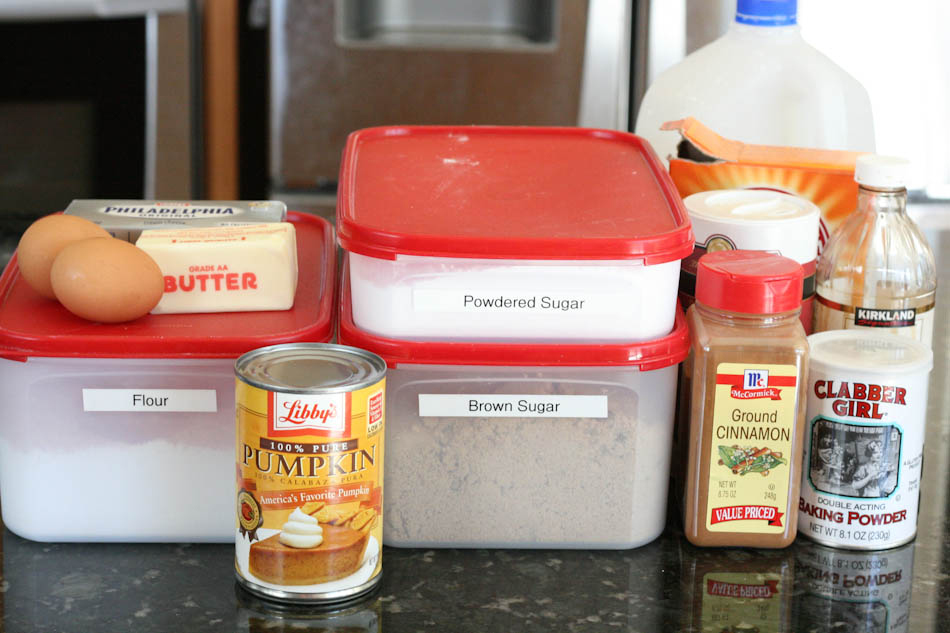 Pumpkin Crumb Muffins With Cream Cheese Glaze
(makes 12)
For the crumb topping:
1/4 cup packed brown sugar
1/4 cup all-purpose flour
2 tablespoons butter, melted
For the muffins:
1 1/2 cups all-purpose flour
1/4 teaspoon salt
1/2 teaspoon baking soda
1/2 teaspoon baking powder
3/4 teaspoon ground cinnamon
1/2 cup butter, softened
1 1/2 cups sugar
2 large eggs
1 teaspoon vanilla extract
1 cup pumpkin puree
For the cream cheese glaze:
4 ounces cream cheese, softened
1/2 cup powdered sugar
1 teaspoon vanilla
2 tablespoons of milk, for thinning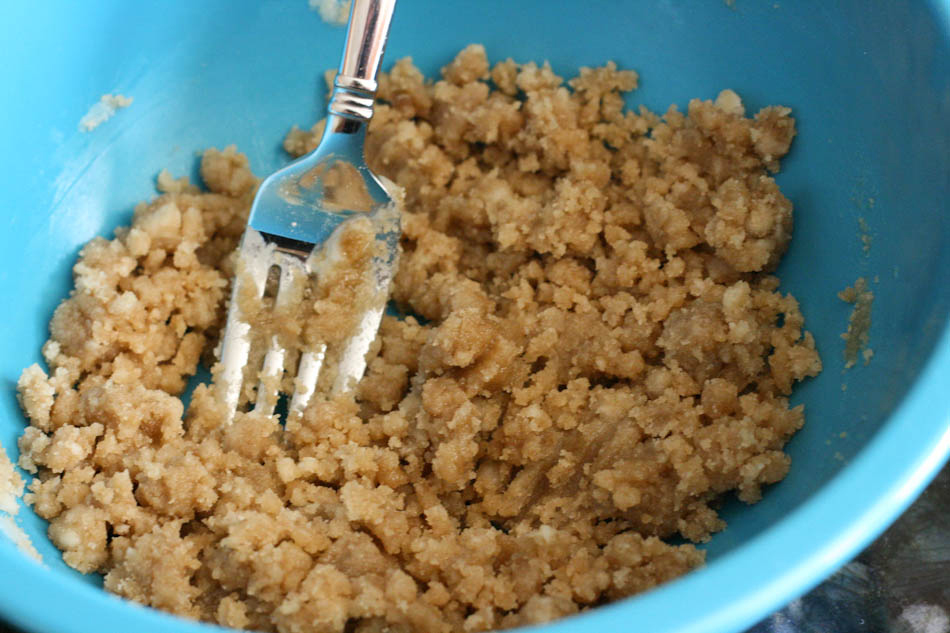 Preheat oven to 350.  For the crumb topping, use a fork to combine the butter, flour, and brown sugar until it forms coarse crumbs.  Place the crumb mixture in refrigerator to chill.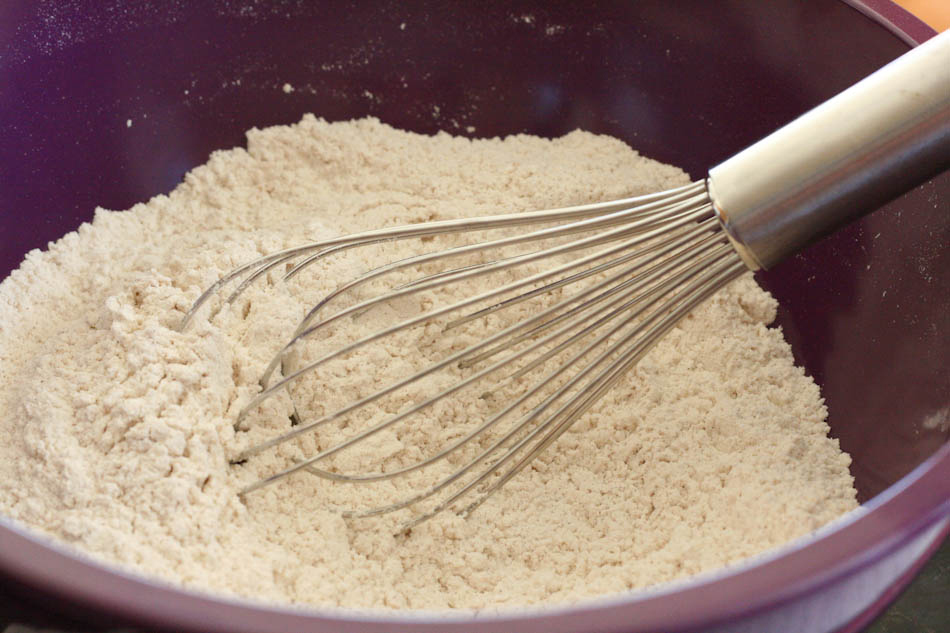 In a medium sized bowl, whisk together the flour, salt, baking soda, baking powder, and cinnamon. Set aside.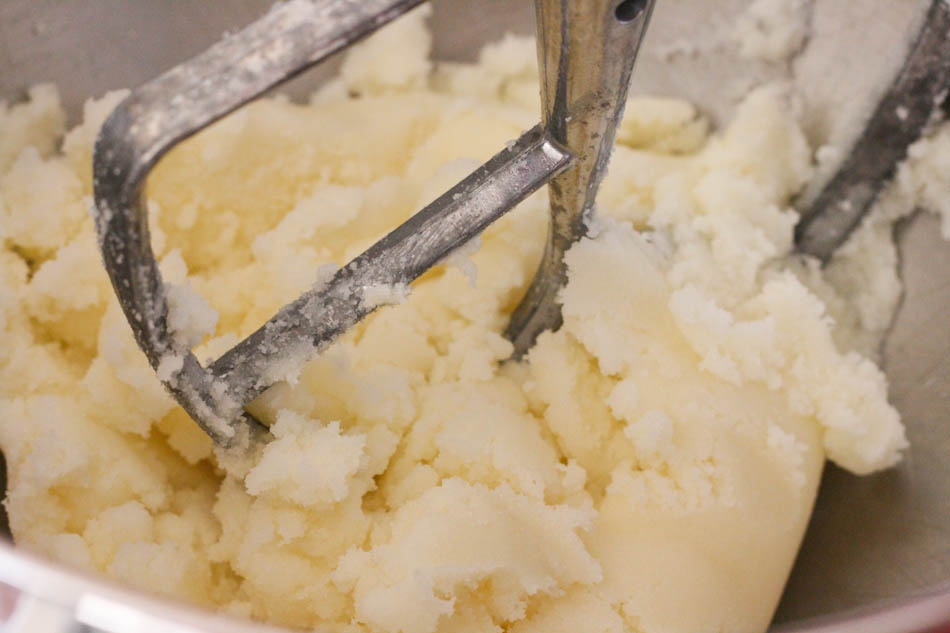 Use a mixer to cream together the butter and sugar.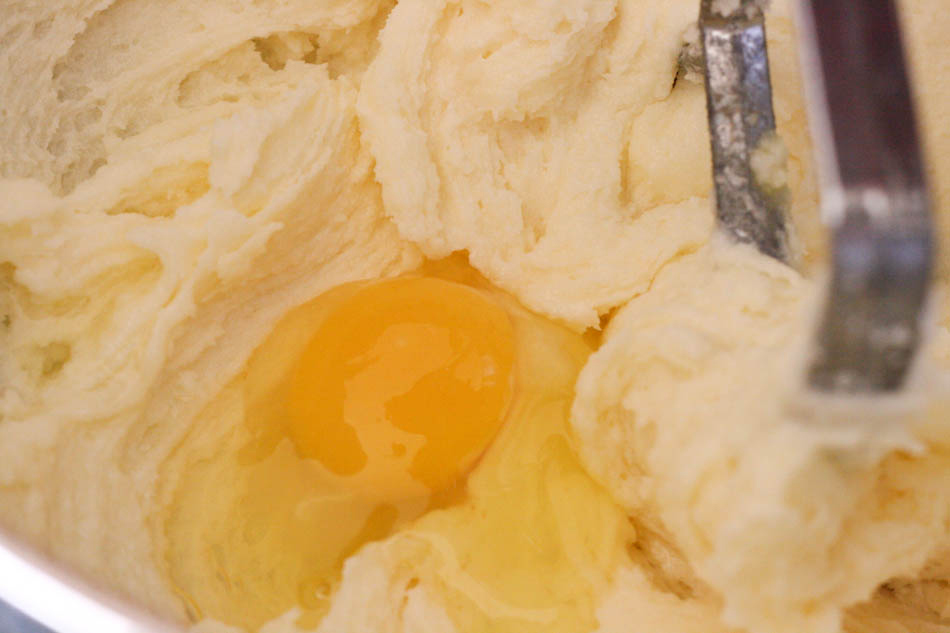 Beat in one egg at a time.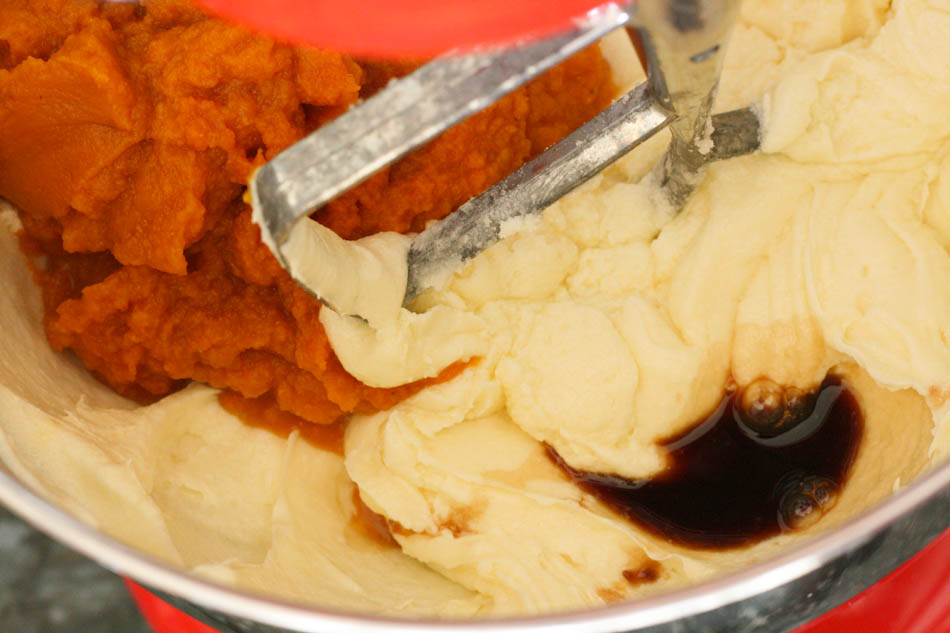 Add in the vanilla and pumpkin.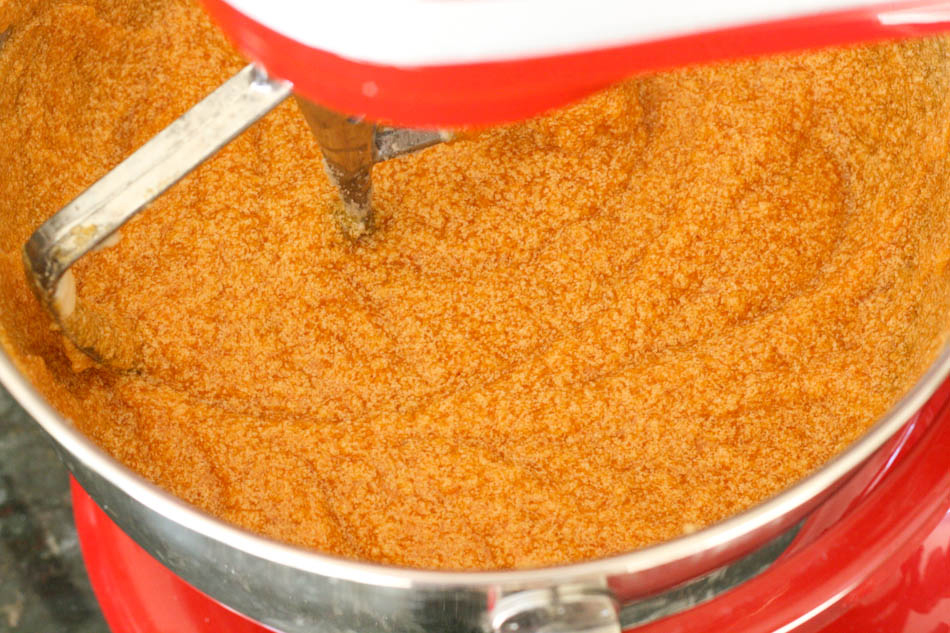 Mix until combined.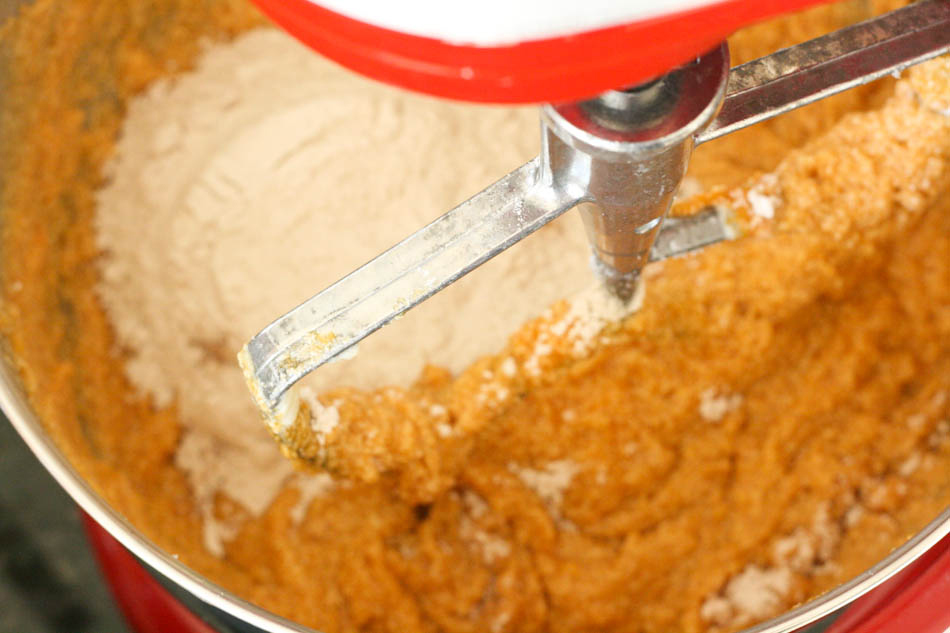 Stir in the dry ingredients.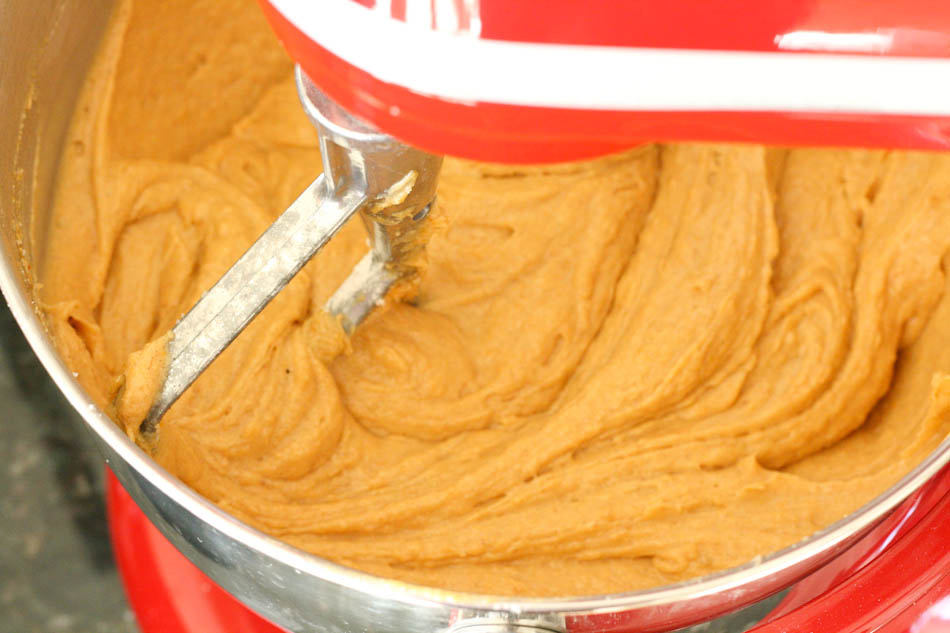 Be careful not to overmix.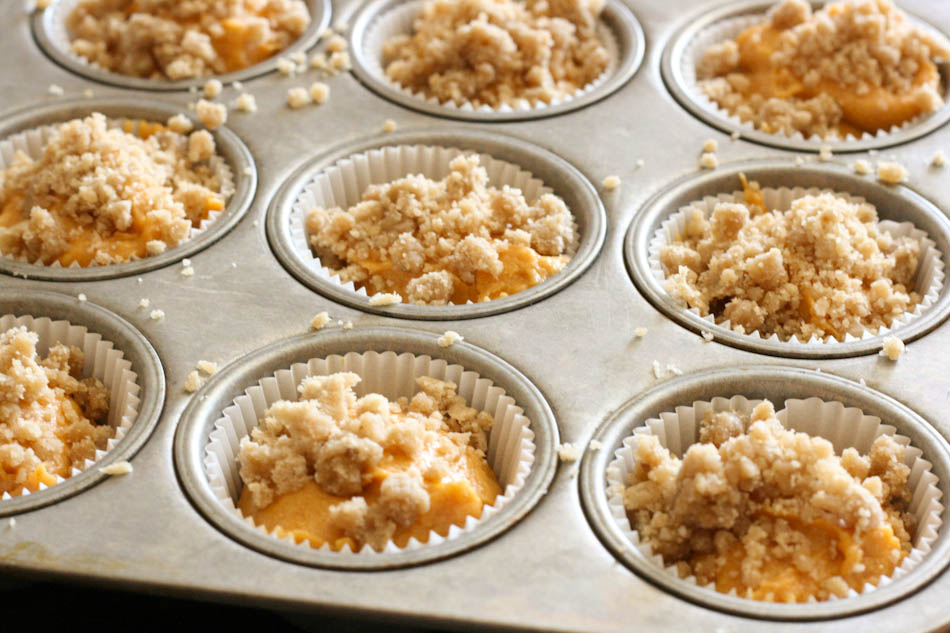 Scoop the batter into a lined muffin pan filling it 3/4 of the way full.
Sprinkle with the chilled crumb topping.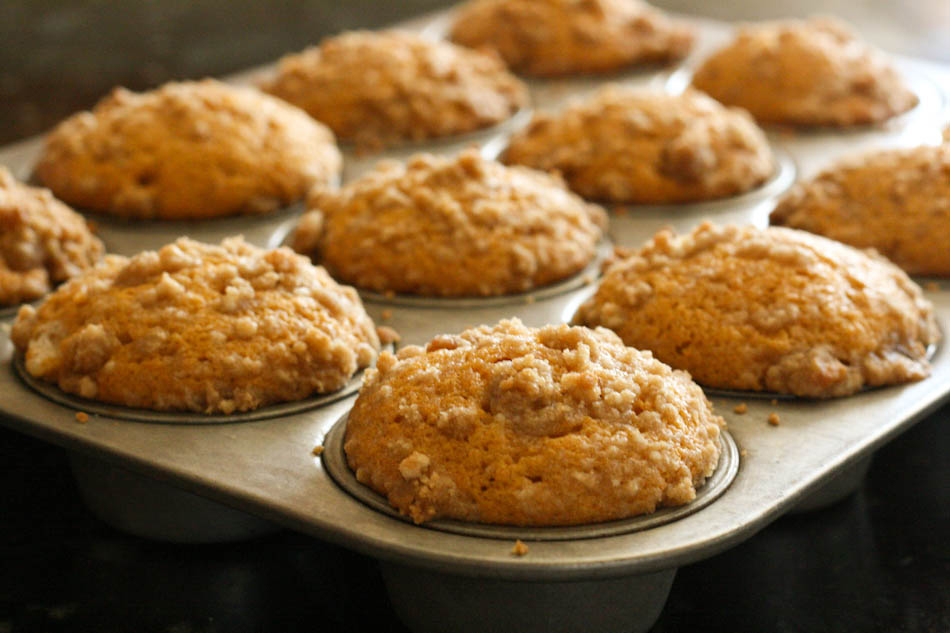 Bake for 20 minutes or until a toothpick is inserted and comes out clean.
Let cool completely before glazing.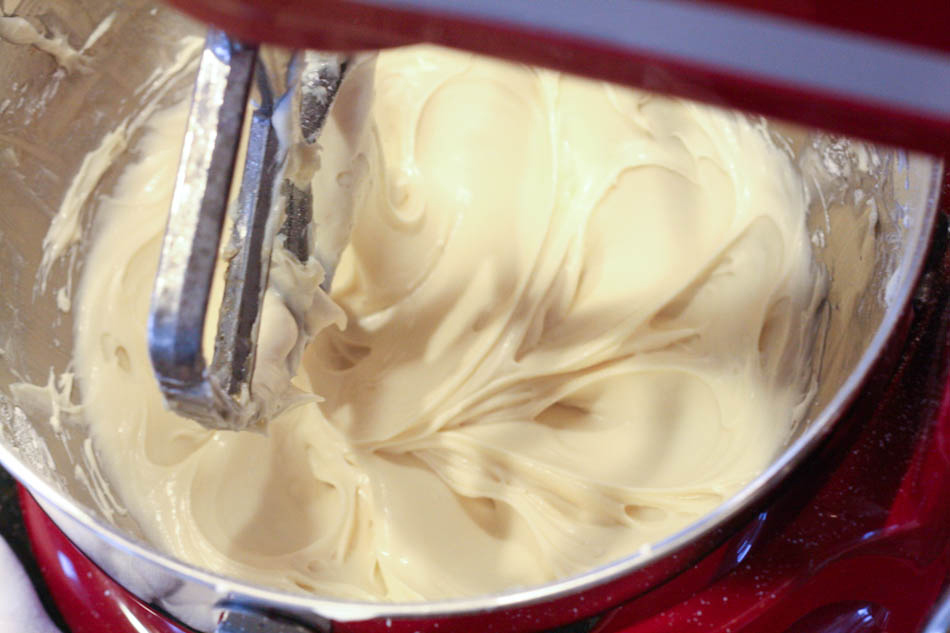 To make the glaze beat together the cream cheese, sugar, and vanilla until smooth.
Add about 2 tablespoons of milk to thin.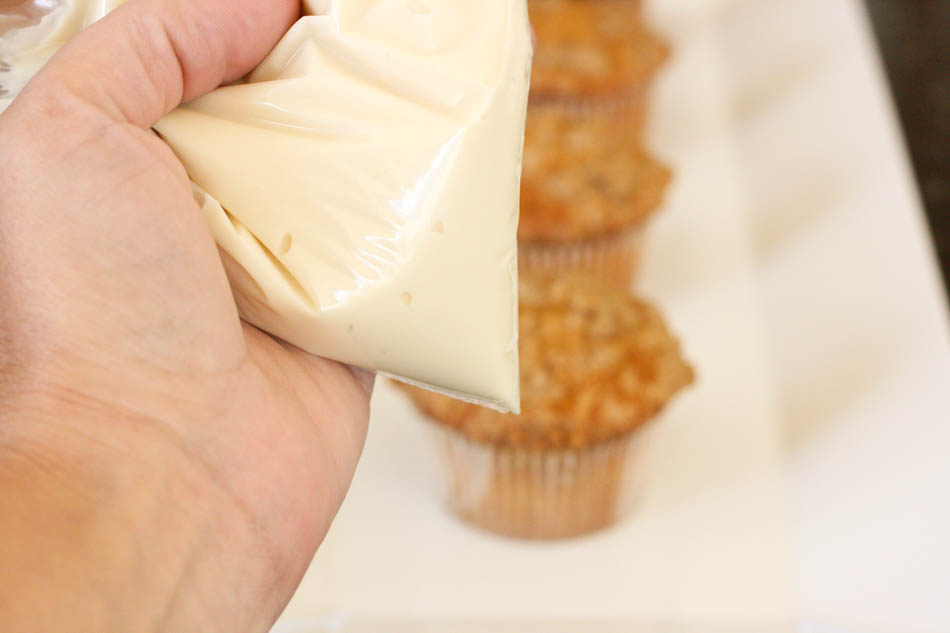 Scoop the  cream cheese glaze into a ziplock bag and snip the corner off with scissors.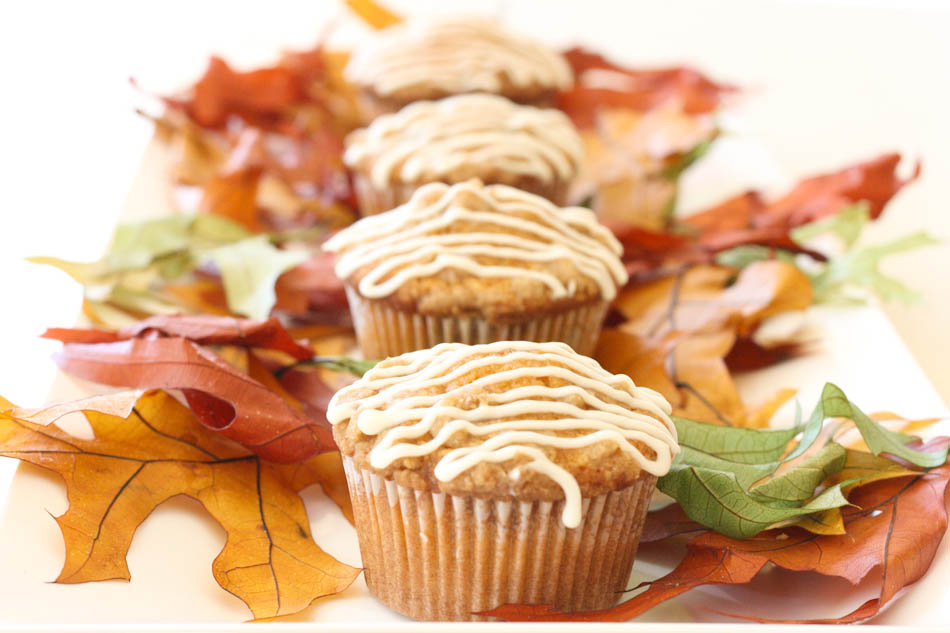 Gently squeeze the bag to drizzle the cream cheese goodness over the muffins.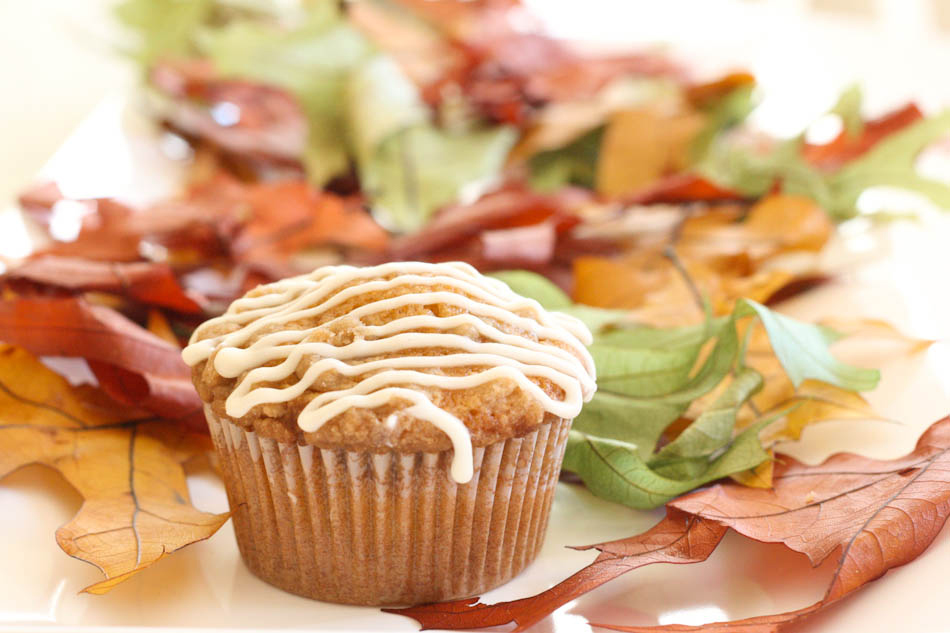 Enjoy!
Source:  adapted from Every Craving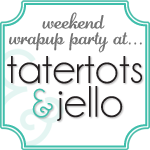 You'll like these too!