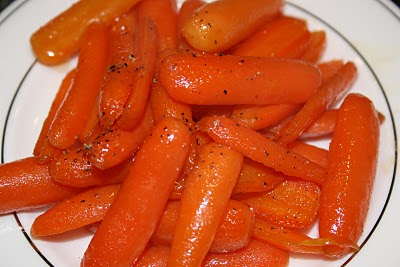 I am always trying to get my kids to eat their vegetables. This recipe was my latest attempt. I wish I could tell you that it was a success but my effort was met with wrinkled noses and closed mouths. After eating a few of these carrots myself, I was actually quite happy that my kids didn't eat theirs… more for me! These are the easiest and best tasting cooked carrots. Try them for yourself and if you're lucky your kids may even eat them too!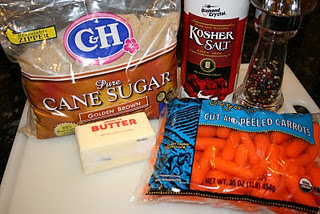 Butterscotch and Black Pepper Baby Carrots
2 1/2 tablespoons butter
2 1/2 tablespoons packed light brown sugar
1/4 teaspoon kosher salt
1 pound baby carrots, halved lengthwise
Freshly ground black pepper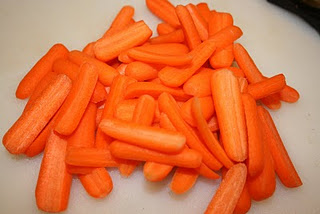 Cut the carrots in half lengthwise.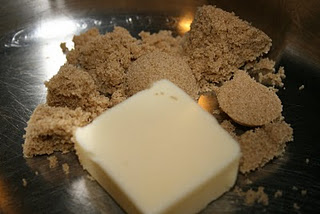 In a medium skillet, place the butter, sugar, and salt.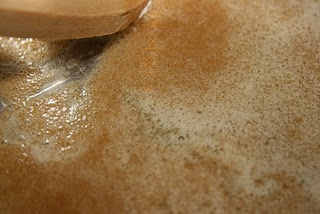 Heat over medium-high heat, stirring until smooth.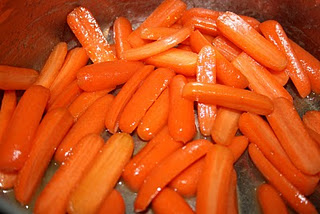 Add the carrots and toss to coat. Cover and reduce the heat to medium. Simmer for 8-10 minutes or until the carrots are tender and glazed.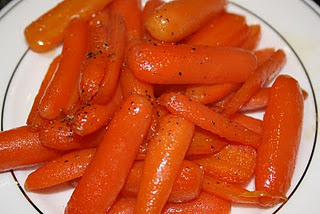 Top with freshly ground black pepper and serve.
Source: adapted from Paula Deen originally from The Deen Brothers (Y'all, pg. 37)
You'll like these too!