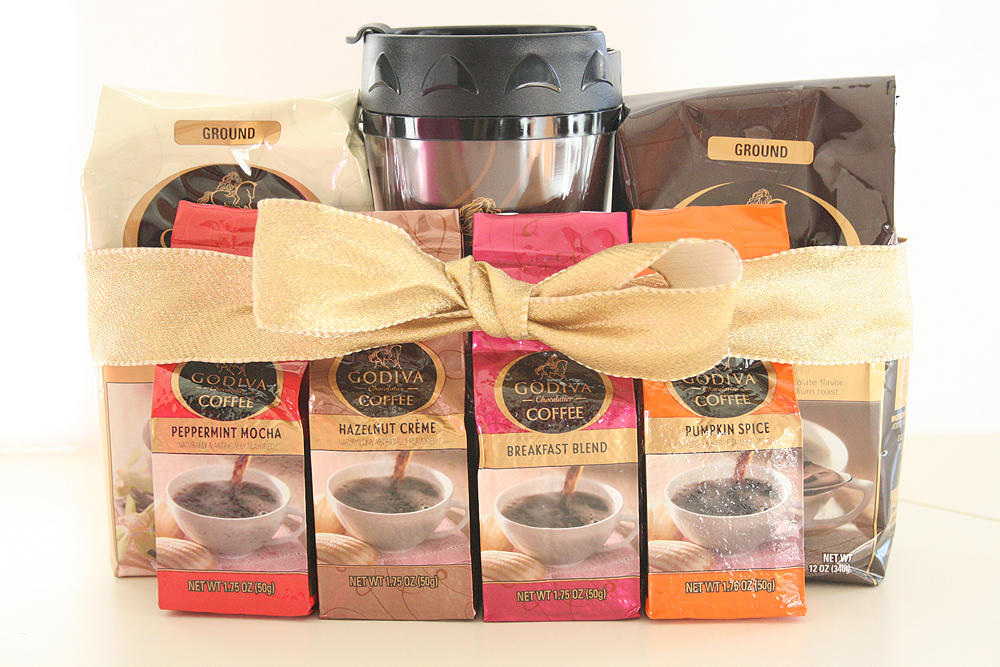 Since December 1st hit, this is the first week I feel like I can finally breathe.  Life has slowed down, the kids are out of school, I am finished with my baking and shopping, the Christmas cards have been mailed, most of my gifts have been wrapped and my new blog design is just about done, phew!
So I wanted to take a moment to officially welcome you to the new and improved Eat at Allie's!  I hope you like my new look as much as I do!
Oh and to celebrate, I have a little gift for you!  Well, one of you at least…
A Godiva Coffee Giveaway!!!
The giveaway includes:  Godiva French Vanilla Coffee (12oz.), Chocolate Truffle Coffee (12oz.), Peppermint Mocha Coffee (1.75oz), Hazelnut Creme Coffee (1.75oz), Breakfast Blend Coffee (1.75oz), Pumpkin Spice Coffee (1.75oz) and a Godiva Coffee travel mug.
To enter the giveaway leave a comment telling me what you think about my new look :)
For additional entries you can follow my blog, become a subscriber, and "like" Eat at Allie's on facebook.  Please leave a separate comment for each entry.
The winner will be chosen at random.  You have until December 29th to enter.  The winner will be announced on Friday, December 30th.  Good Luck!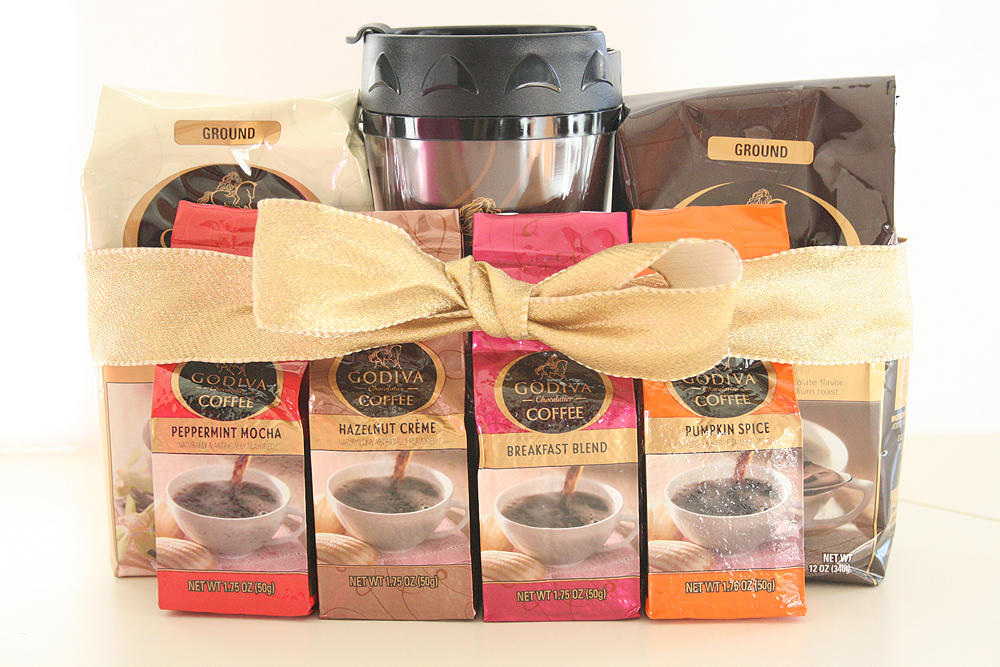 You'll like these too!