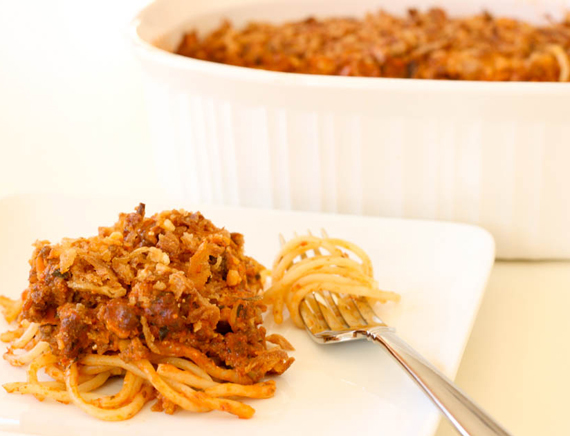 It does not work for me to prepare dinner in the afternoon.  In the afternoon, my kids need me, my undivided attention.  When I am trying to make dinner while Caleb is asking for help with his homework, Bella is begging for a snack and Drew is coloring on the table, it just doesn't work.  My most enjoyable afternoons with my kids are when I know that dinner has already been taken care of so I can focus on taking care of them.  This Baked Spaghetti is the perfect make ahead meal.  Make it in the morning and enjoy the afternoon with your family, it's a win win for everyone :)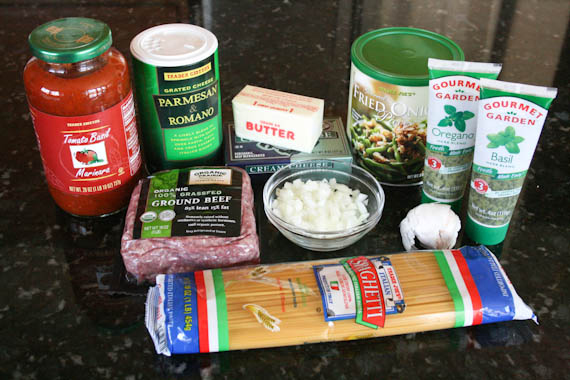 Baked Spaghetti with Creamy Marinara Sauce
12 ounces uncooked spaghetti
1 pound ground beef
1 jar marinara sauce (26 ounces)
1 tablespoon butter
2 cloves garlic, minced
⅓ cup chopped onion
2 teaspoons fresh chopped basil
1 teaspoon fresh oregano
3 ounces cream cheese
Grated Parmesan cheese
1 can Fried Onions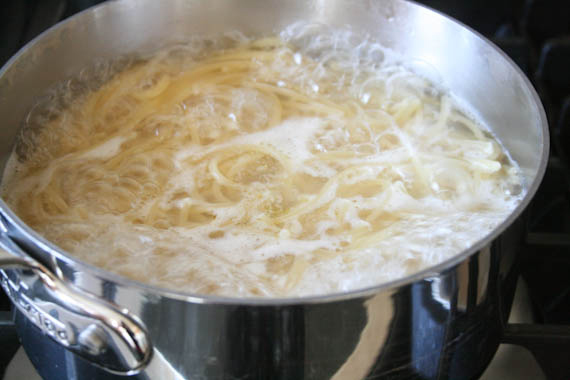 Cook spaghetti according to package directions.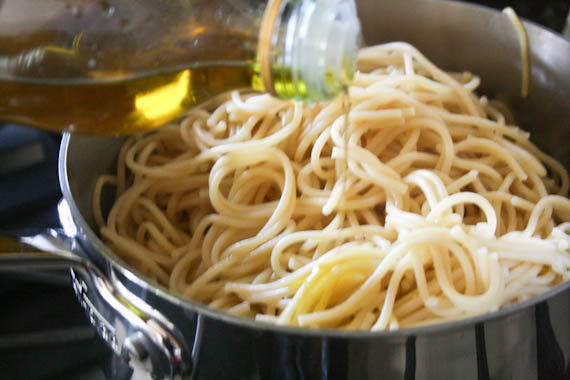 Drain and toss with 2 teaspoons olive oil.  Set aside.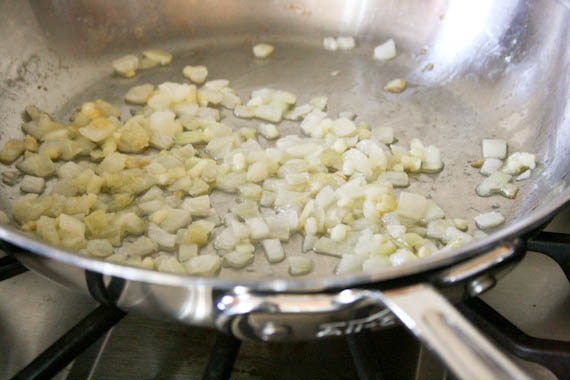 Melt the butter in a small skillet over low heat.  Add the garlic and onions and cook until soft.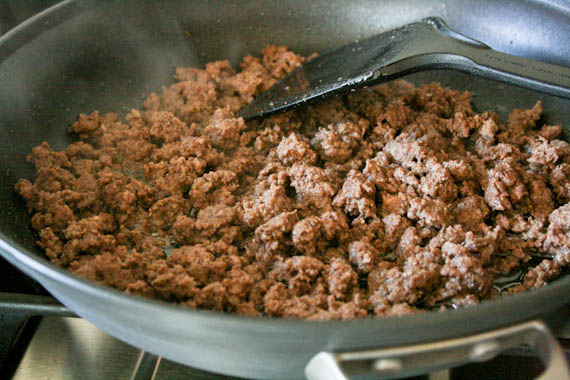 In a separate skillet, brown the ground beef over medium heat.
Once cooked through, drain the excess grease.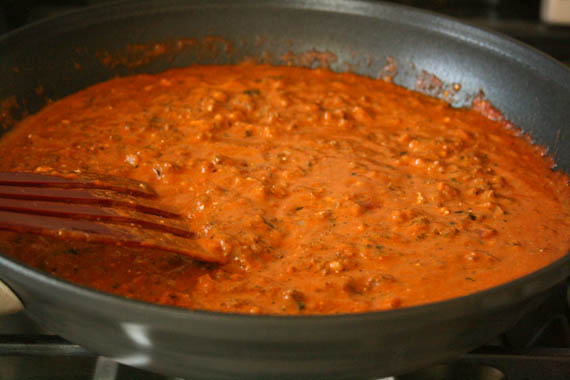 Add the garlic, onions, basil, oregano, and jar of marinara sauce to the cooked ground beef.
Stir in the cream cheese until melted and combined.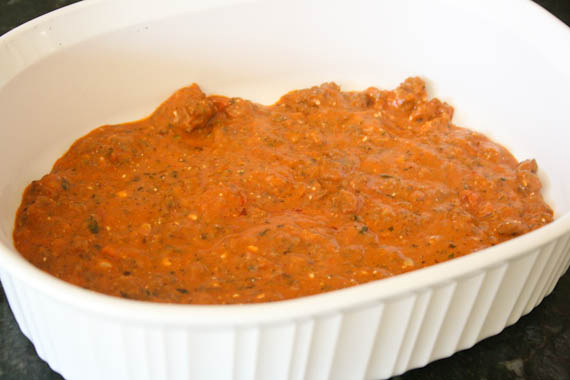 Put a thin layer of the marinara sauce on the bottom of your casserole dish.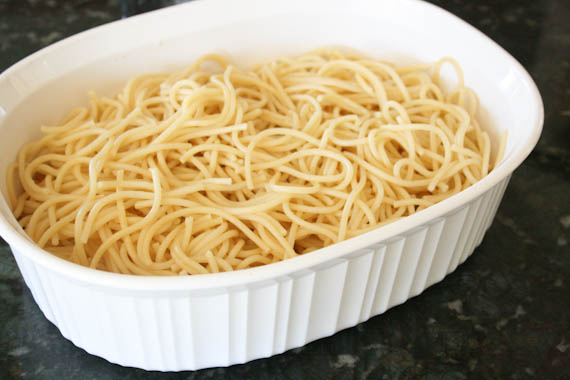 Layer the spaghetti over the sauce.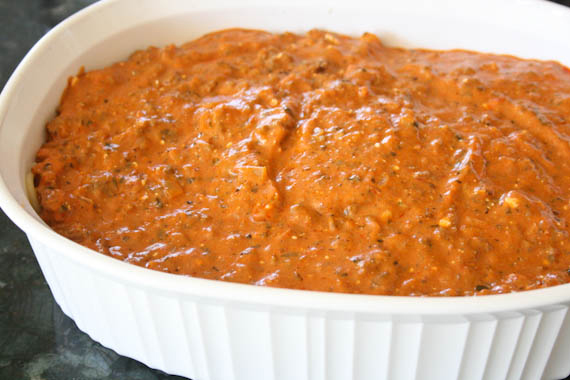 Top with the remaining marinara sauce.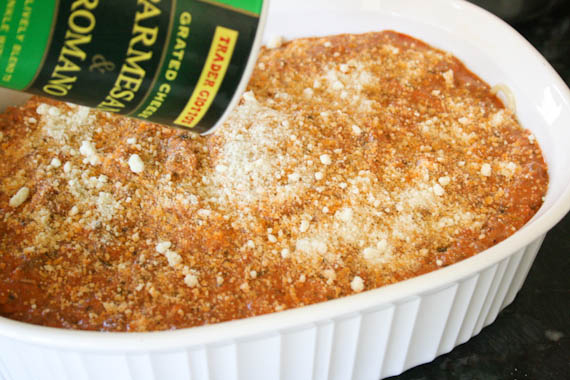 Sprinkle generously with Parmesan cheese.
(If making this ahead of time, now is the time to cover and refrigerate or freeze)
Otherwise, bake at 350 for 25 minutes.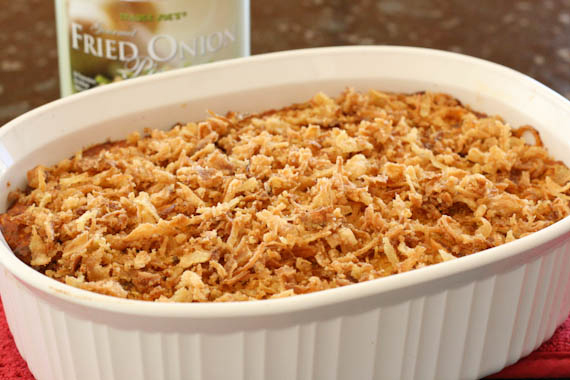 Remove from oven and top with Fried Onions.
Then continue baking for an additional 5 minutes.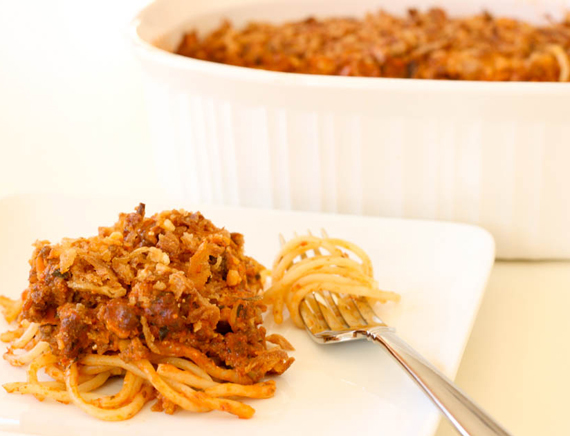 Enjoy!
You'll like these too!