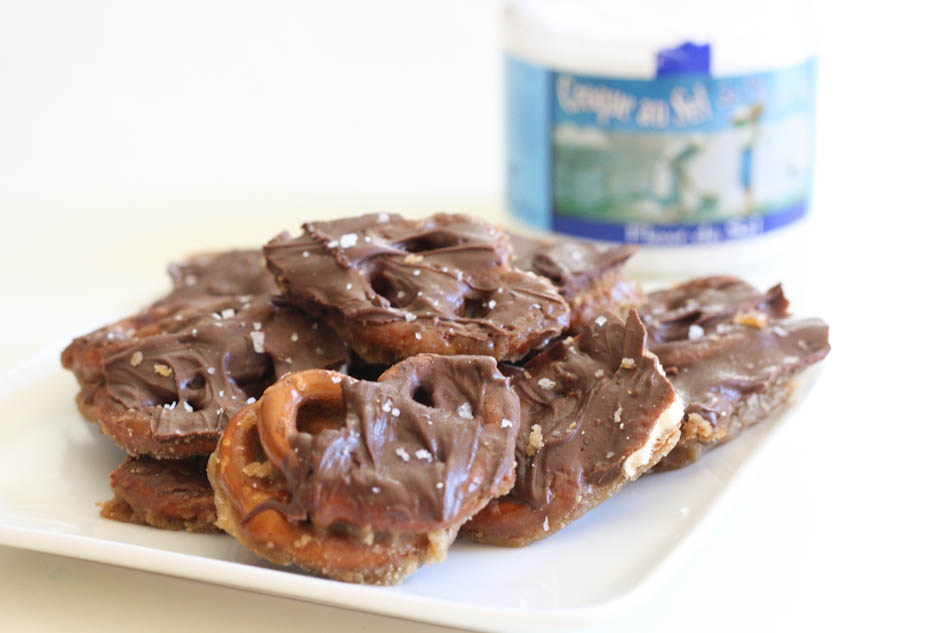 WARNING:  Highly Addictive!
May cause intense sugar high,
uncontrollable urges to consume more,
sudden weight gain,
and the strong desire to put on elastic waist pants.
Continue reading at your own risk!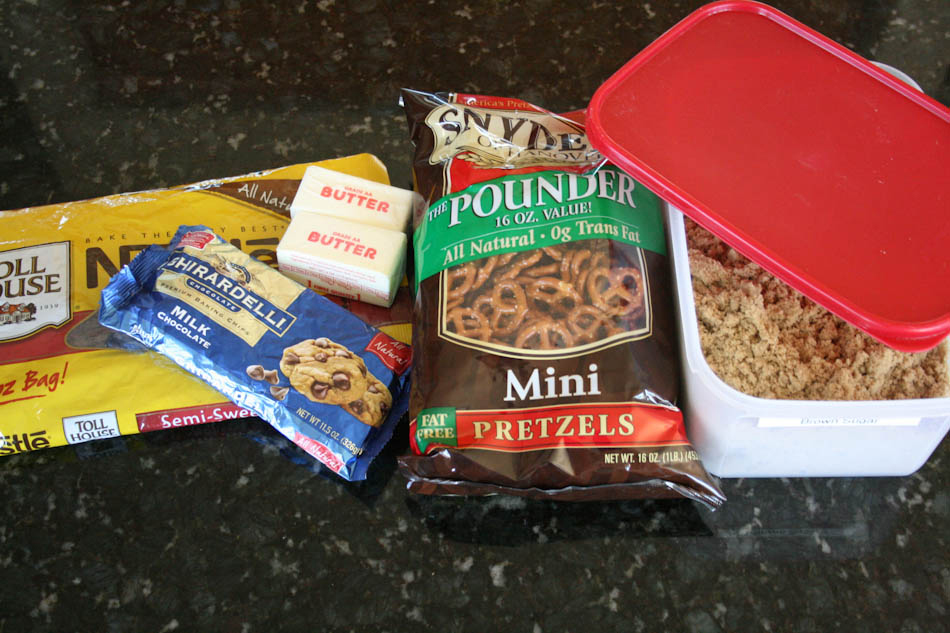 Salted Chocolate Caramel Pretzel Bark
1/2 bag of Mini Pretzels
1 cup butter (2 sticks)
1 cup brown sugar
1 cup milk chocolate chips
1 cup semi sweet chocolate chip
fleur de sel  or sea salt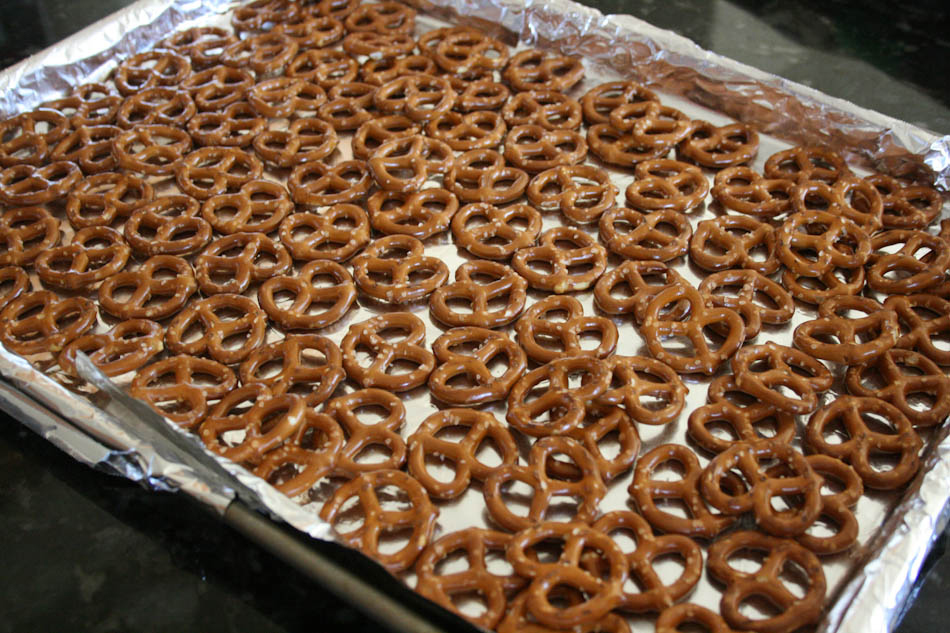 Preheat oven to 400 degrees.
Arrange the pretzels in a single layer on a rimmed baking sheet lined with foil.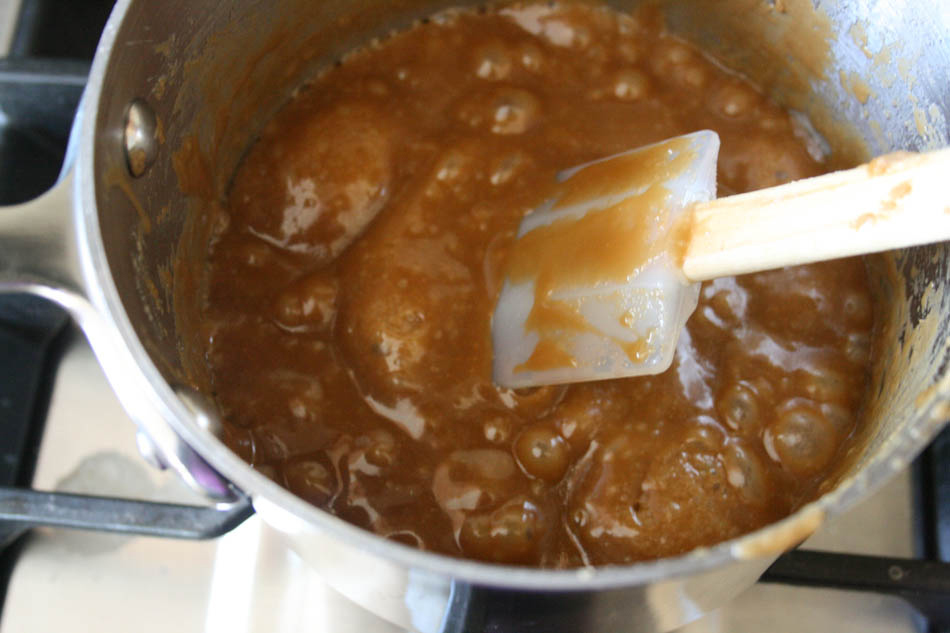 Melt the butter with the brown sugar over low heat.
When the mixture begins to boil continue cooking over low heat about 5 minutes until it thickens and forms a soft caramel.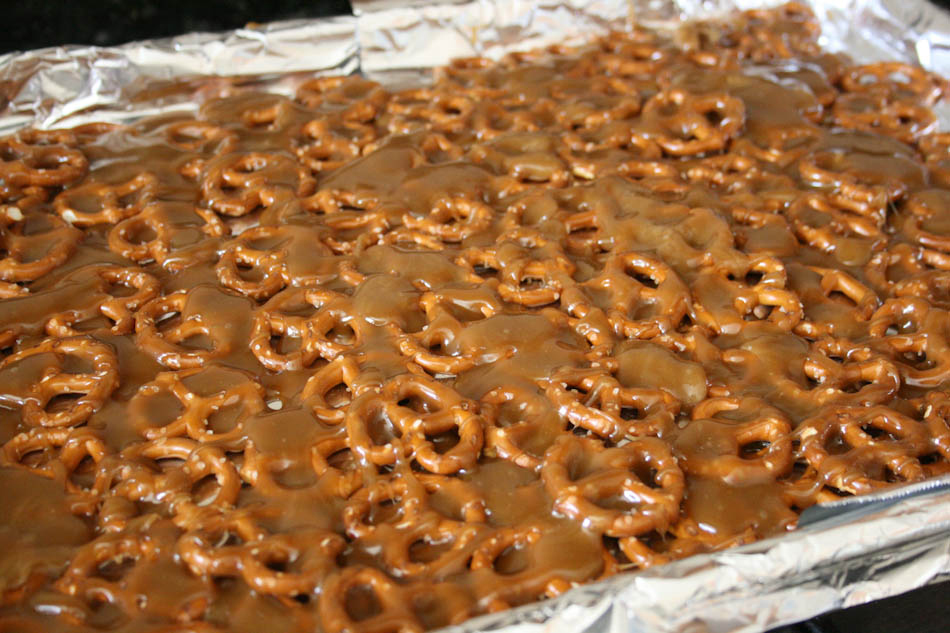 Pour the caramel evenly over the pretzels and place in the oven to bake for 5 minutes.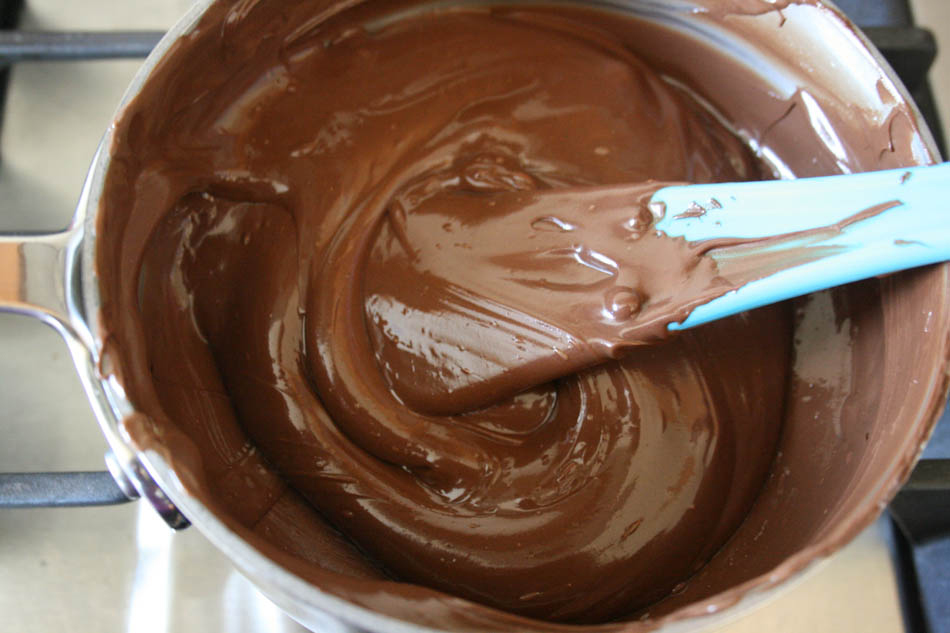 While the pretzels are baking, place the milk chocolate and semi-sweet chocolate chips in a small sauce pan.  Cook over very low heat until melted and smooth.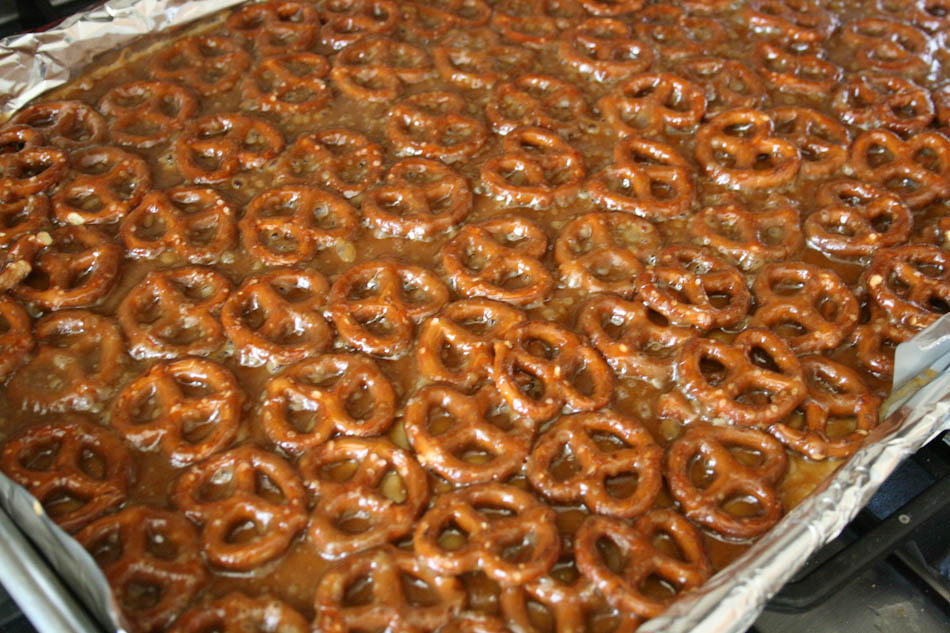 Remove the pretzels from the oven.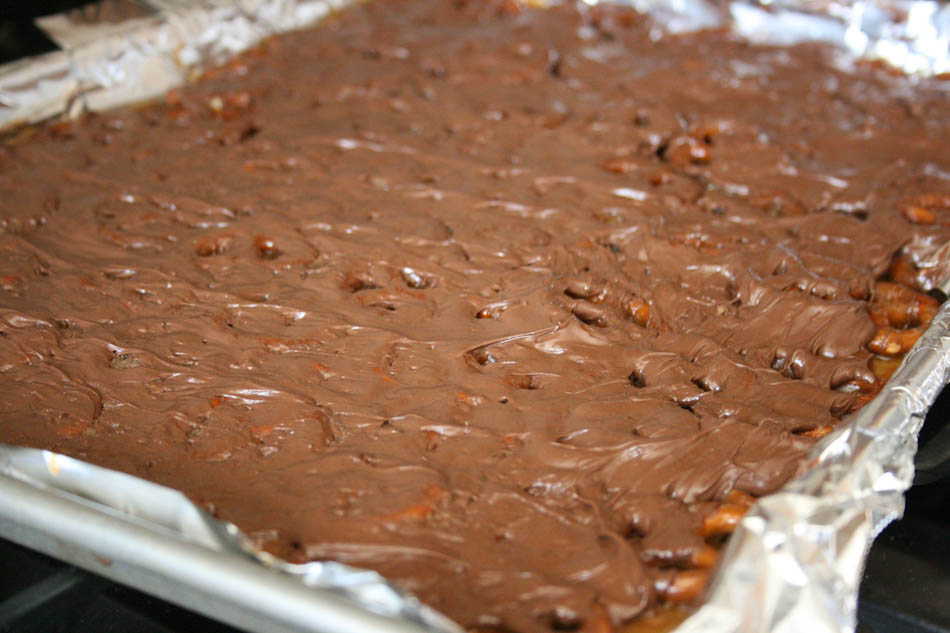 Pour the melted chocolate evenly over the pretzels and use a spatula to smooth.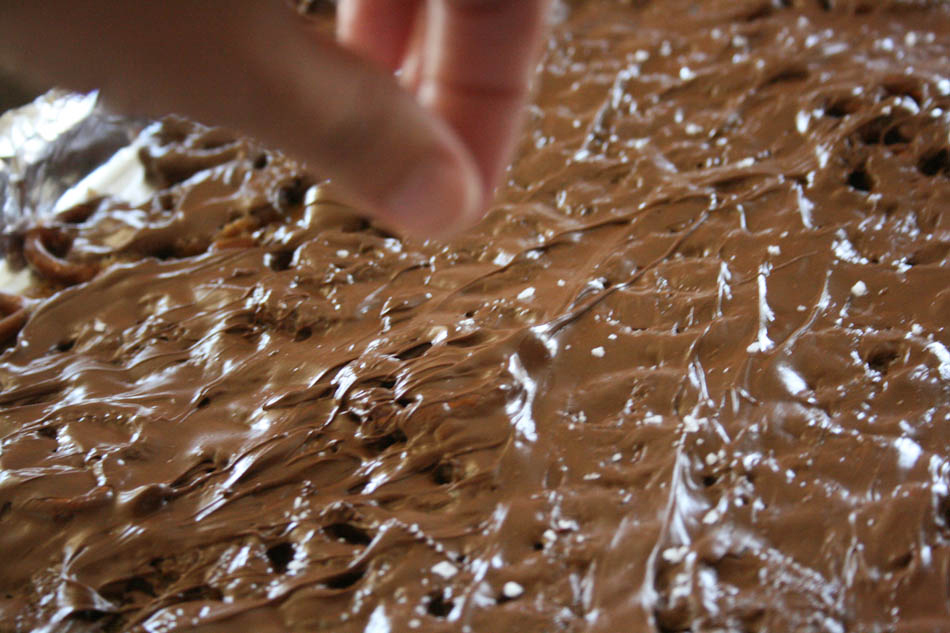 Sprinkle with fleur de sel.
Place in the fridge to chill and harden for about 2 hours.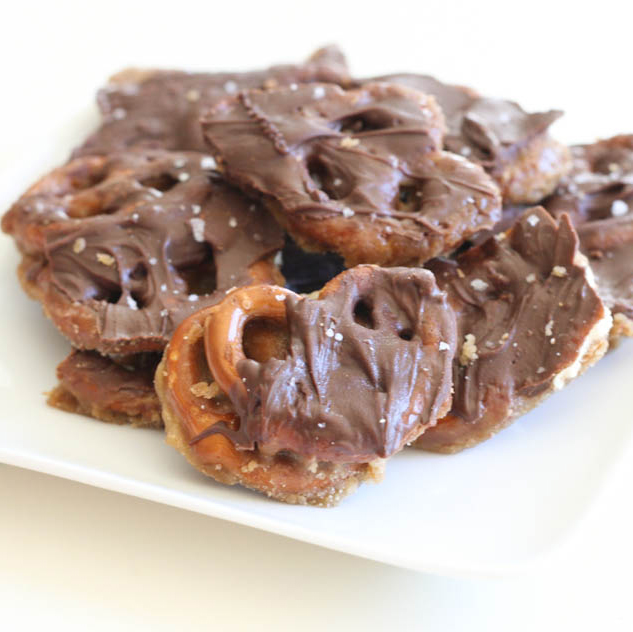 Break into pieces and try your very best to resist eating the entire pan.
Enjoy!
source:  adapted from Mama Say What?! 
You'll like these too!