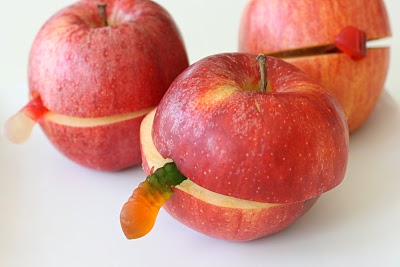 Here is a great afternoon snack to serve your kids. Super cute and even nutritious :)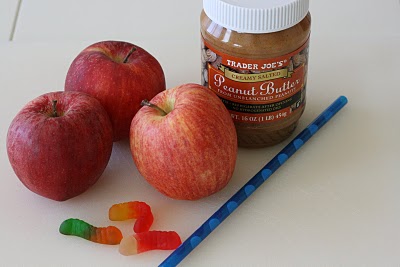 Wormy Peanut Butter Apples
apples
gummy worms
peanut butter
1 large straw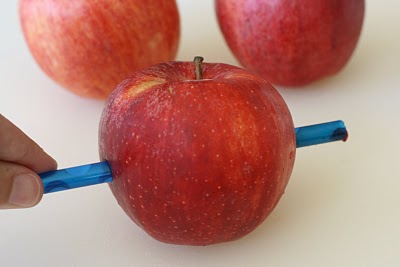 Press the straw into the apple, ensuring that it goes all the way to the center core of the apple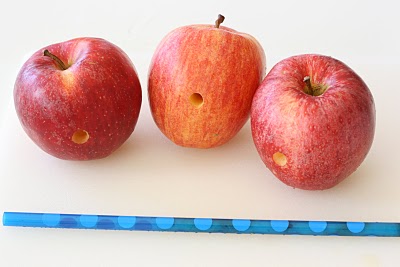 and out the other side to make a hole.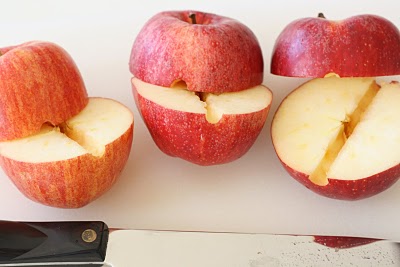 Cut the apples in half.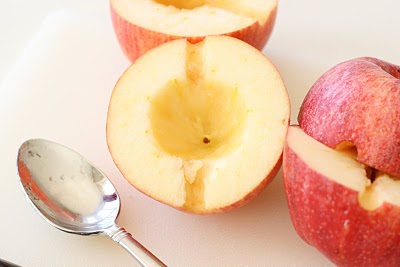 Scrape the core out of the bottom part of the apple with a spoon.
Place a gummy worm into the center of each apple and out through the hole.
Spoon a tablespoon of peanut butter on top of the gummy worm, into the hollowed-out center of the apple.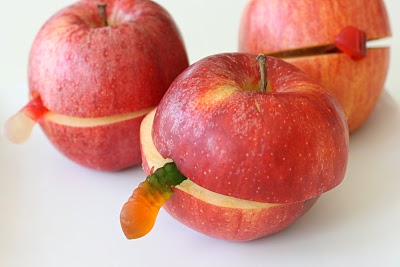 Replace the top of the apple.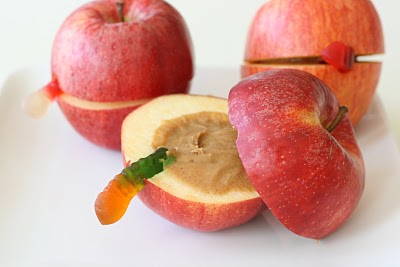 Serve immediately & enjoy!
You'll like these too!