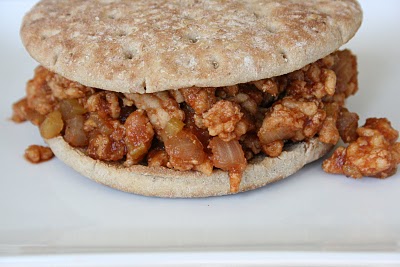 I have had a few people ask me if I was ever going to post some "healthy" recipes. Well here it is, today is the day! This recipe came from my good friend Debbie and she informed me that this is actually a Weight Watcher's recipe. Did you hear that people!?!? A Weight Watchers Recipe! So enjoy today's post and forgive me for the cookies or maybe brownies I will be posting in a day or two ;)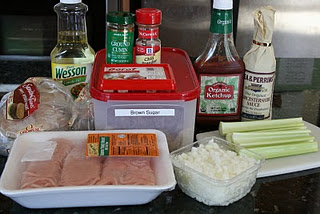 Sloppy Janes (a.k.a. Turkey Sloppy Joes)
serves 6
1 tablespoon canola oil
1 1/2 onions chopped
1 cup chopped celery
2 cloves garlic, minced
1 1/2 teaspoons ground cumin
1 teaspoon chili powder
1 pound ground turkey breast
1 cup ketchup
2 tablespoons brown sugar
2 tablespoons Worcestershire sauce
1/2 teaspoon salt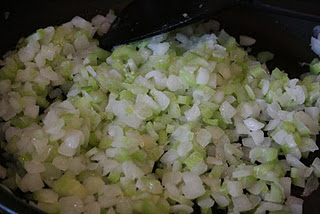 In a large nonstick skillet, heat the oil.
Saute the onions, celery and garlic until softened.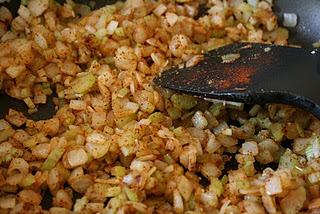 Stir in the cumin and chili powder.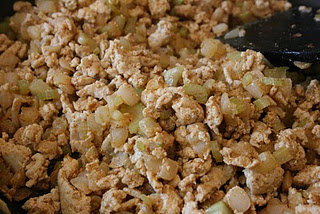 Add the turkey and continue to cook while breaking the turkey apart,
about 3 minutes.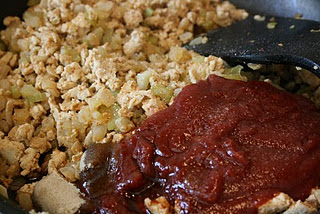 Add the ketchup, brown sugar, Worcestershire sauce, and salt.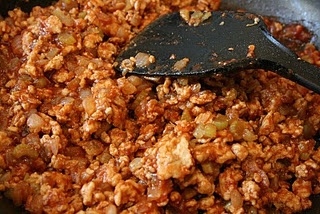 Cook until the sauce is slightly thickened and the turkey is cooked through,
about 5 minutes.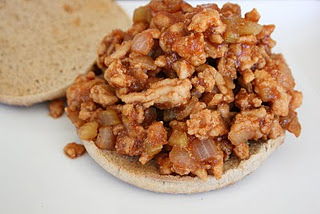 Serve on toasted hamburger buns
or if you want to be healthy like me sandwich thins ;)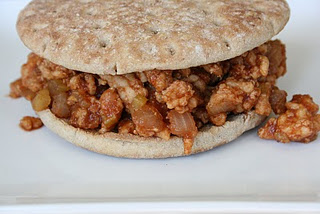 Enjoy!
oh and by the way, 6 points if eaten on a sandwich thin :)
You'll like these too!