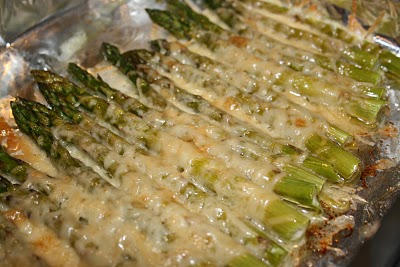 I am not a fan of "low-fat" food so when I came across the book The Fat Fallacy years ago I was quick to purchase it. There is just something about reading a good book that affirms what you already believe, kind of like a nice little pat on the back. In The Fat Fallacy, Will Clower discusses America's craze with chemical ridden low-fat and fat-free foods and then compares it with a different way of eating that he witnessed while on a trip to France. The book was a great read and really helped me to better understand what was actually in a lot of processed foods. Besides being extremely informative, the book also has some great recipes using all natural and yes, full-fat ingredients. This is where this delicious asparagus recipe originated from and I have never cooked it another way since.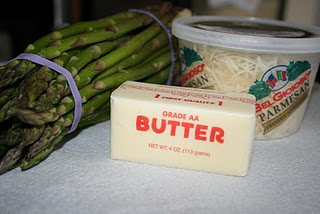 Parmesan Crusted Asparagus
Asparagus
Butter
Parmesan Cheese, shredded
Salt and Pepper to taste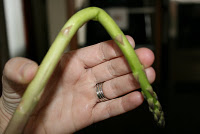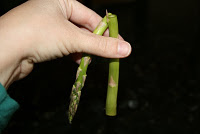 Preheat oven to 350.
Wash the asparagus and then snap off the ends. To ensure that you only get the tender tops, bend the asparagus and find the natural breaking point.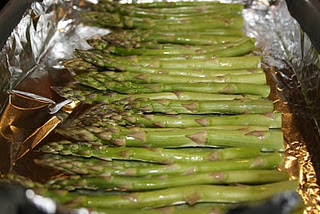 Set them in a baking pan lined with foil.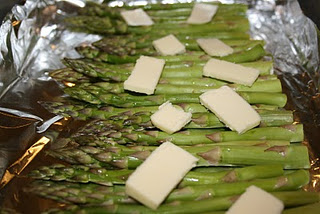 Top with some thin pats of butter.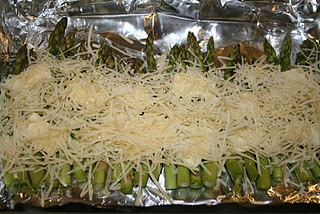 Sprinkle Parmesan cheese GENEROUSLY over the top and then sprinkle them over with salt and pepper.
Bake at 350 for 10 minutes (careful not to overbake) then broil for an additional 5 minutes.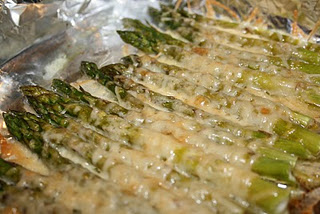 Serve immediately.
You'll like these too!