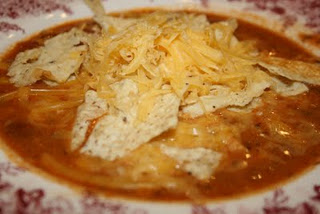 I love Fall. I love the weather, the colors, the holidays and of course the flavors that Fall brings. One of the things that I love to cook in the Fall is soup. I discovered this Spicy Chicken Soup recipe a few years ago, did some minor tweaking and it is now what I consider the perfect Fall soup. It is hearty and filling and just the thing to welcome loved ones home with on a cold dark Fall night.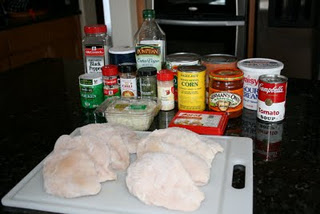 Spicy Chicken Soup (Serves 8-10)
2 tablespoons dried parsley
1 tablespoon onion powder
3 tablespoons chili powder
1 (16oz.) jar chunky salsa
2 (14.5oz.) cans peeled, diced tomatoes
1 (10.75oz) can condensed tomato soup
1 (15oz.) can whole kernel corn, drained
2 (16oz.) cans chili beans, undrained
1 (8oz.) container sour cream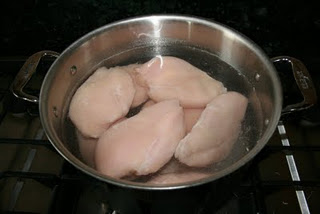 Put the chicken breasts in a large pot and cover with water. Bring to a boil over medium-high heat. Then cover and simmer on low for 30 minutes.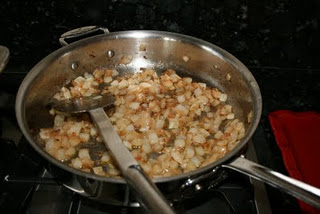 While the chicken is cooking, heat the garlic and onions in the olive oil over medium heat until browned. Then set aside.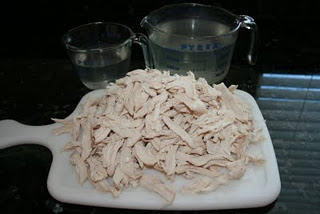 Remove the chicken from the pot and reserve 5 cups of the broth. Shred the chicken.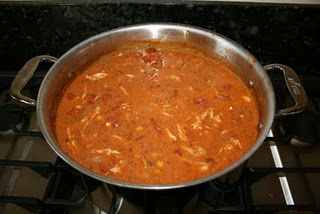 Here is the fun part! Dump everything into the big pot, the garlic onion mixture, the chicken, the 5 cups of broth, and every other ingredient listed… Give it a stir and let it simmer for at least 30 minutes.
Serve it hot topped with shredded cheese and crushed tortilla chips.
This soup makes a lot, leftovers can be frozen and enjoyed again later :)
You'll like these too!