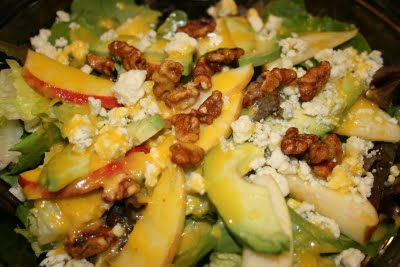 I love a good salad! My favorite salads always include fresh leafy greens (obviously), some sort of fruit, nuts (preferably candied) and a good cheese. This salad has all of those things with the added bonus of avocado and a homemade dressing. This is a really good salad. You should try it.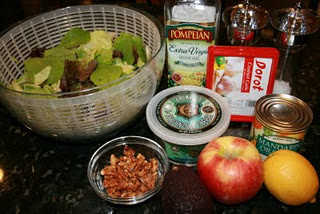 Apple Avocado Salad
10 ounces leafy greens
1/2 cup candied walnuts
1/2 cup crumbled Gorgonzola cheese
1 apple, sliced
1 avocado, sliced
Mandarin Orange Dressing
1 (11oz.) jar mandarin oranges, drained
1 lemon, juiced
1/2 t. lemon zest
1 clove garlic
2 tablespoons olive oil
salt and pepper to taste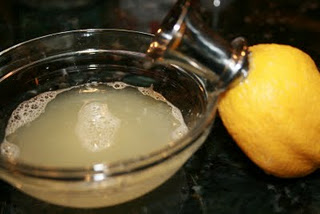 Juice the lemon into a small bowl and set aside.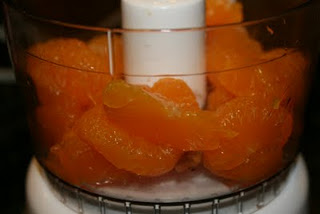 Puree the mandarin oranges in a food processor until they turn to juice.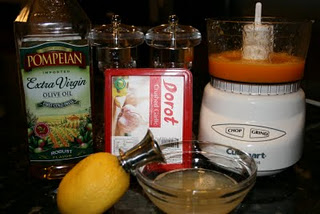 Add the lemon juice, lemon zest, clove of garlic, olive oil and salt and pepper to the food processor.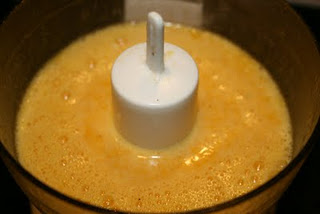 Blend until smooth.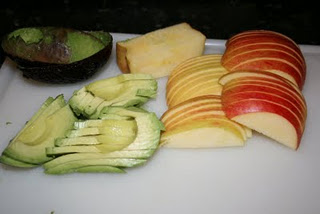 Slice the avocado and apple just before serving.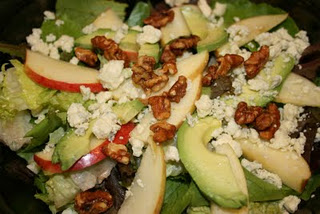 In a large bowl toss together the baby greens, walnuts, Gorgonzola, apples and avocados.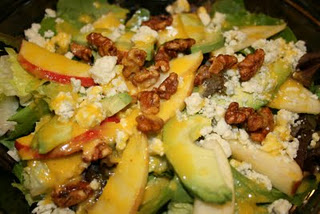 Drizzle the dressing over the salad and enjoy
You'll like these too!