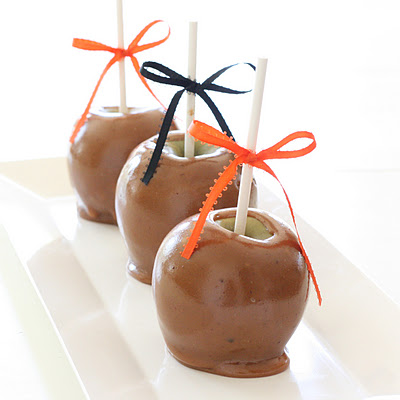 In the Fall, I say a sweet goodbye to the carefree days of summer and my life becomes busy again. The kids begin a new school year, a new soccer team, a new grade. They have homework, school projects, practice, fundraisers. I have parent meetings, volunteer commitments, school conferences. The lazy days of summer are behind us and the life of schedules, structure and routine is in full swing again.
I find it a constant balancing act between the have to and the want to. Family time and fun time become things I must purposefully schedule in. One of the ways I do that is by creating traditions. Fall traditions that we do together as a family year after year, making time for each other during this busy season in our life.
Apple Hill and Bishops Pumpkin Farm have become two of our most cherished Fall traditions. We go away for the day, enjoy the outdoors, spend time together, and celebrate being a family. We come home with happy hearts and full bellies remembering who we are and what is most important in every season, each other.
Here is one of our favorite Fall indulgences that we always remember to bring back with us: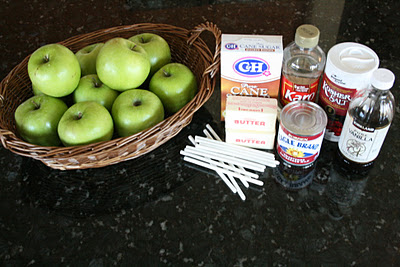 Caramel Apples
8-10 large Granny Smith Apples
wooden skewer for each apple
1 lb. brown sugar
1 cup unsalted butter
1/4 teaspoon salt
1 cup light corn syrup
1 (14oz.) can sweetened condensed milk
1 teaspoon vanilla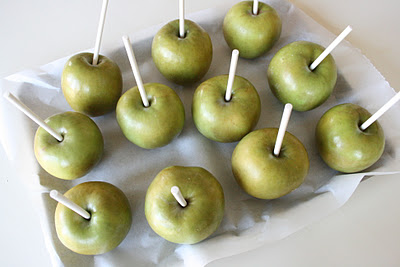 Wash apples and remove stems.
If apples have wax coating on them, dip them in boiling water and use a paper towel to wipe off wax.
This will allow the caramel to stick better.
Insert wooden skewers into each apple.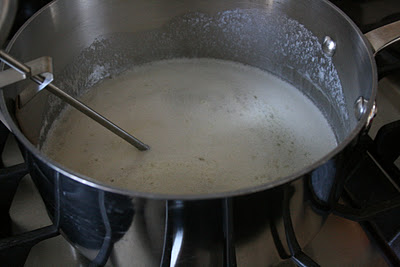 Melt butter in saucepan over medium heat.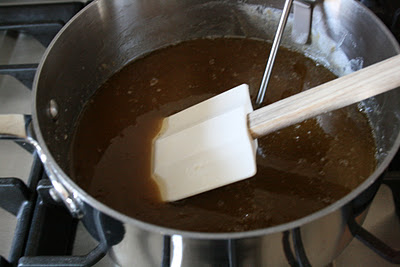 Add the sugar, salt and corn syrup and mix well.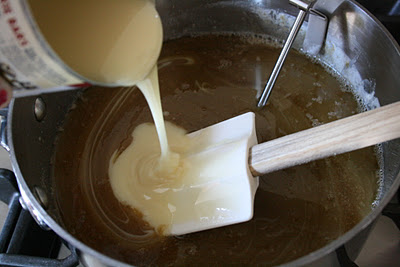 Continue cooking over medium heat for about 15 minutes, stirring constantly,
until caramel reaches 245 on a candy thermometer.
Remove from heat and stir in the vanilla.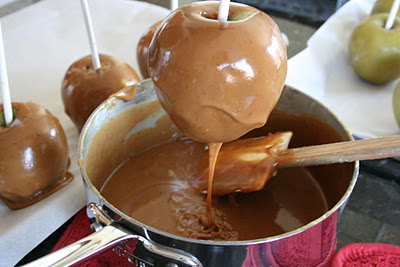 Dip each apple into the caramel and turn slowly to coat evenly.
 Allow excess caramel to drip back into pan.
Place apples on cookie sheet lined with parchment paper to cool.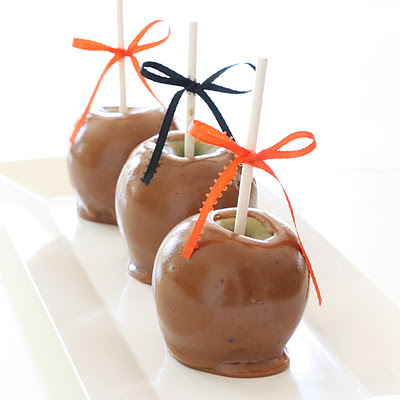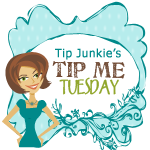 You'll like these too!