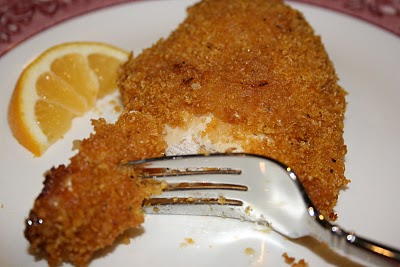 I would love to have a garden full of fresh fruits and vegetables. This will not be happening anytime soon (if ever). First of all, because we live in a new house with an unlandscaped backyard and the dirt is more like clay. Second, because we have no plans to landscape our yard or plant anything anytime soon. Third, because I have no idea how to garden and I do not like bugs, worms or dirt. So no garden for me, well at least not right now. However, I do get a slight sense of that gardener satisfaction when I walk outside and pick a lemon off of our lemon tree. Yes, we do have one lone lemon tree in our yard and I love it. Getting to pick a lemon off that tree is one of the reasons this recipe makes me happy, well that and the fact that it is super easy and even my kids will eat it.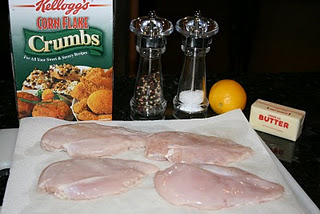 California Crusty Chicken
4 boneless skinless chicken breasts
1/4 cup melted butter
3 tablespoons lemon juice
1 teaspoon lemon zest
1 1/4 cup corn flake crumbs
1 1/2 teaspoons salt
1/4 teaspoon pepper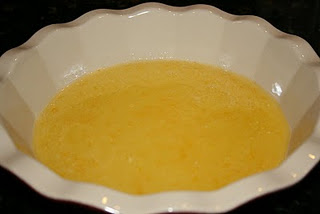 Combine the melted butter, lemon juice and lemon zest in a shallow dish.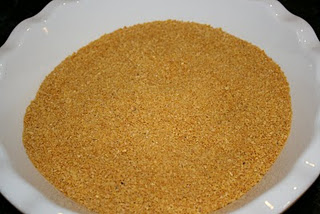 In a separate shallow dish, combine the corn flake crumbs with the salt and pepper.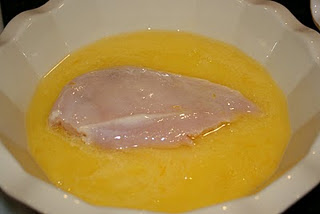 Dip the chicken in the lemon butter mixture, turning over to coat both sides.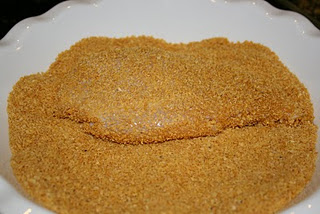 Next, dip the chicken in the cornflake crumbs, turning it over to coat both sides.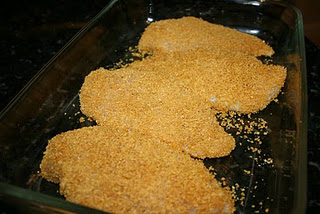 Place the chicken in a well-greased baking dish.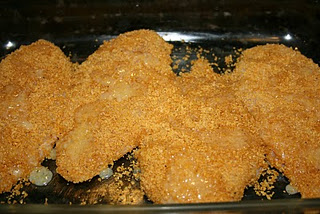 If you have any lemon butter remaining, feel free to drizzle it over the top. Bake at 350 for an hour.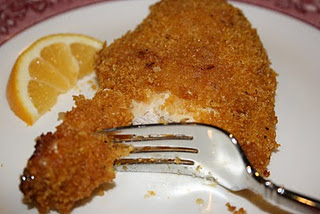 Enjoy!
Source: I have no idea where this recipe came from. It quite possibly could have been on the side of a cornflake crumb box years ago…
You'll like these too!