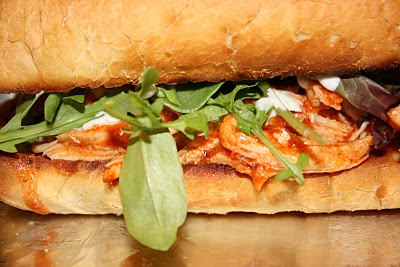 The holiday season is filled with lots of cooking, lots of baking and lots of cleaning up in the kitchen. With Christmas now over and the New Year approaching, I think its time for a quick and easy meal, one that doesn't require a lot of kitchen time. This is a throw together in the morning, forget about, and enjoy later kind of meal. Yes, this one is for the Crock Pot. Here it goes…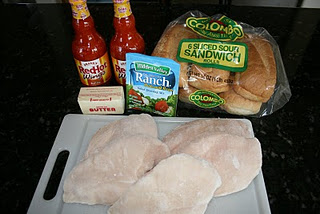 4-6 Chicken Breasts
1 bottle (12 oz.) Frank's Buffalo Wing Sauce
(There are two in the picture but I ended up only needing one)
4 tablespoons Butter
1 packet (.4 oz.) Ranch Buttermilk Dressing Mix
6 Sour Dough Sandwich Rolls
Fresh Baby Greens and bottled Ranch Dressing
(not pictured but added later as an afterthought)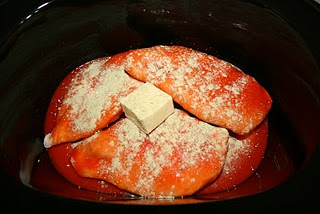 Place the chicken breasts into a slow cooker. Pour in the bottle of wing sauce, add the butter and then sprinkle with the ranch dressing mix.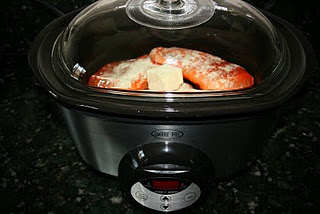 Cover, and cook on Low for 5 hours.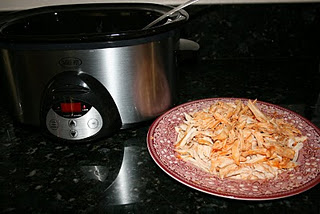 After 5 hours, shred the chicken breast meat.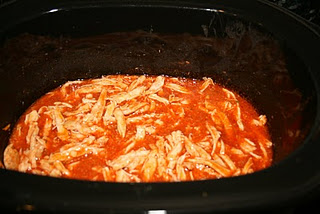 Put the shredded chicken back into the slow cooker and continue to cook on low for an additional 2 hours.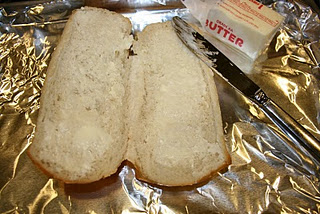 Just before serving, butter the sandwich rolls.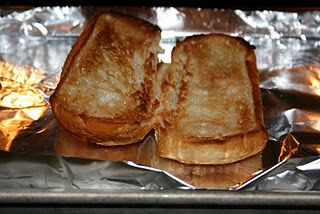 Place the buttered rolls under the broiler until lightly browned.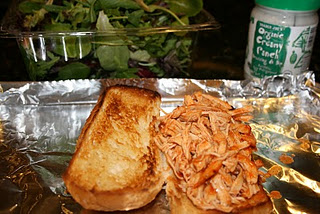 Top the toasted rolls with the shredded Buffalo Chicken.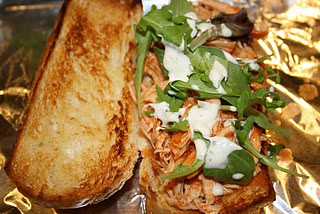 Garnish with baby greens and creamy ranch dressing.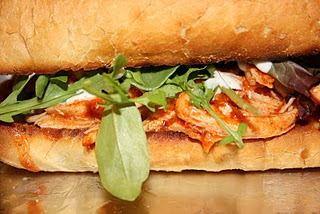 Enjoy!
You'll like these too!