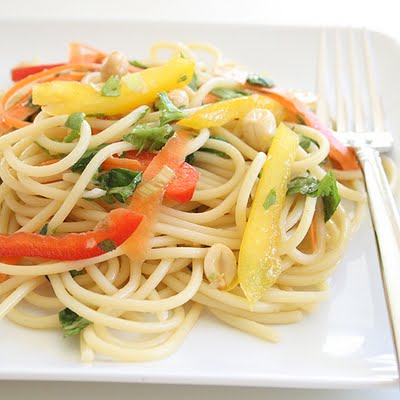 You may have noticed the limited selection of Pasta dishes on this site. That is because I don't like pasta much. In order for me to enjoy a pasta dish, it must be truly fabulous. After hearing my sis rave about this Asian Noodle Salad multiple times, as well as another friend post it on facebook a couple of times, I decided I must give it a try. I am so glad I did! This recipe is a keeper. It is light and refreshing and an absolute perfect compliment to a hot summer day. Serve it up as a side or toss in some grilled chicken to make it a main dish.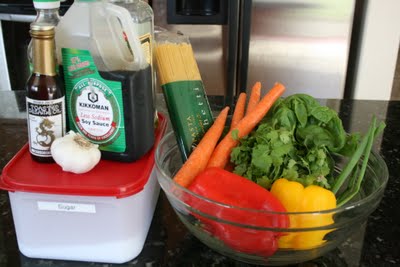 Asian Noodle Salad
Dressing:
1 cup of rice vinegar
1/4 cup olive oil
2 teaspoons sesame oil
5 cloves of garlic, finely minced
4 teaspoons soy sauce
4 teaspoons sugar
Salad:
1 cup cilantro leaves, chopped
1 cup basil leaves, chopped
4 green onions, diced
1 red bell pepper, sliced into thin strips
1 yellow bell pepper, sliced into thin strips
2 cups of shredded carrots
1 cup of toasted peanuts
1 pound spaghetti noodles, cooked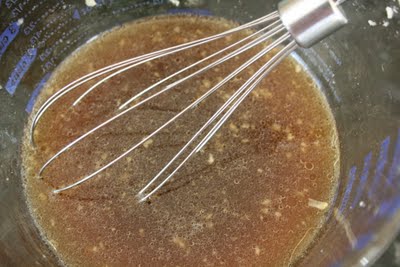 Combine all dressing ingredients thoroughly.
Let sit to allow the flavors to combine while you prepare the salad.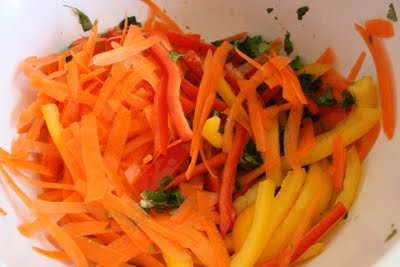 Prepare all the vegetables, set aside.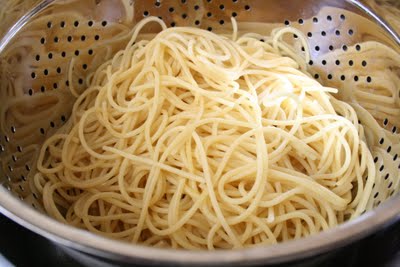 Once the spaghetti has cooked, rinse with cold water and drain.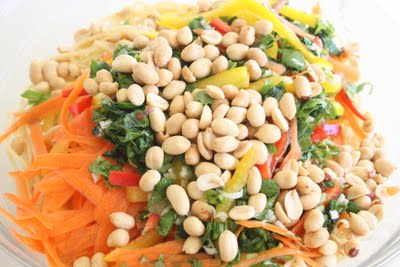 When the noodles are completely cool, add the vegetables and peanuts.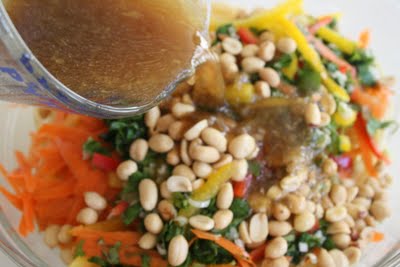 Whisk the dressing thoroughly then pour over the noodles and vegetables.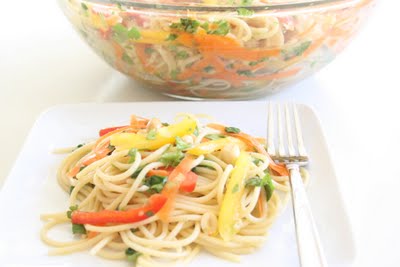 Toss until well combined and serve.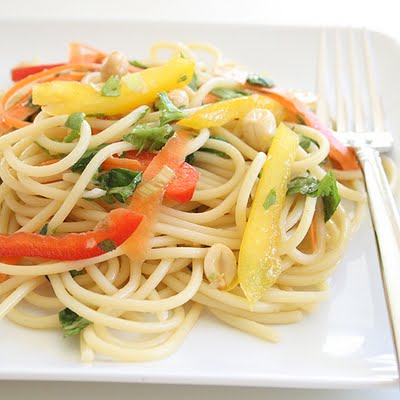 Enjoy!
You'll like these too!