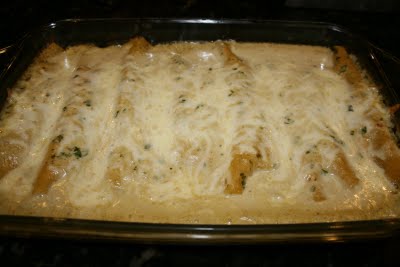 My husband would be happy to eat the exact same meal that filled his plate on Thanksgiving day for the next seven days that follow. This is only one of the many ways that we are different. I like Thanksgiving food too but only on Thanksgiving day. The next day I am ready for something new.
After my husband had enjoyed a few days of Thanksgiving leftovers, I thought we could all use a change. He did not feel the same way. So you can imagine my husband's dismay when he went to grab the turkey out of the refrigerator to recreate his T-day meal once again and found that I had shredded all of the leftover turkey and intended to use it for enchiladas. He was slightly disappointed and very skeptical of my plan. However I am pleased to report that two turkey enchiladas later (with a side of mashed potatoes, gravy and stuffing) he was a happy man. The enchiladas were a definite hit! If you still have any leftover turkey in your house, you must give these a try.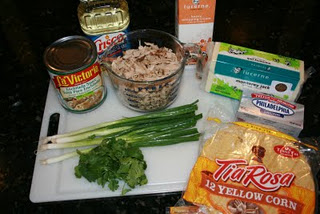 Turkey Enchiladas
4 cups shredded roast turkey
4 green onions, thinly sliced
6 ounces cream cheese, at room temperature
2 1/2 cups shredded Monterey Jack cheese
1 can (28 ounces) green chile enchilada sauce
1/2 cup fresh cilantro leaves
1 1/3 cup heavy whipping cream
1/2 cup canola oil
12 large corn tortillas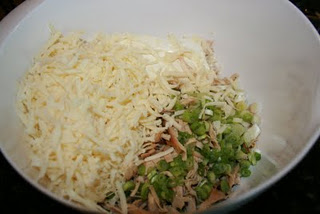 Preheat the oven to 350 degrees. In a medium bowl, combine the turkey, green onions, cream cheese, and 2 cups of jack cheese.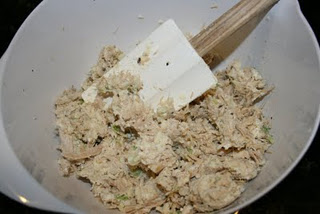 Stir to mix thoroughly. Set aside.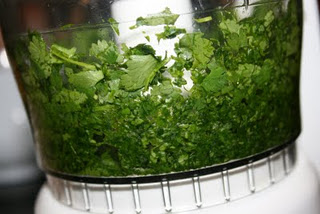 Put the fresh cilantro in the food processor or chop by hand.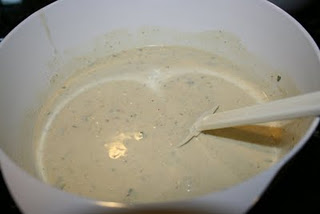 In a bowl, combine the enchilada sauce, chopped cilantro, and cream.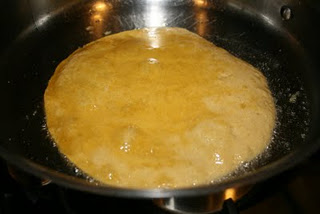 Heat the oil in a skillet over medium-high heat. Place 1 tortilla at a time in the hot oil and fry just until softened, 5 to 10 seconds. Flip the tortilla and soften the other side.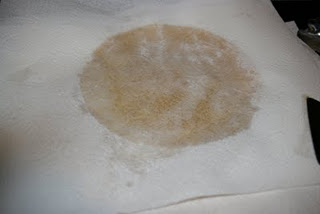 Drain over the skillet, and then place on a plate lined with a paper towel. Place another paper towel on top and press to absorb the oil. Repeat until all 12 tortillas are softened and drained.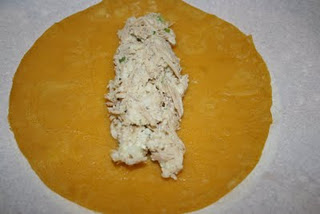 Divide the turkey mixture among the tortillas (about 1/2 cup each), mounding it in a line down the center.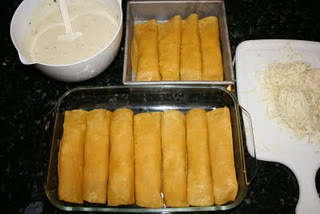 Roll tightly and place, seam side down in baking pans.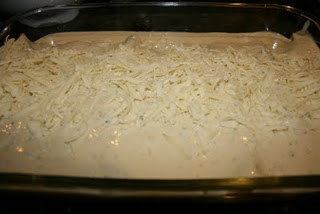 Pour the enchilada-cream sauce over the enchiladas, and sprinkle 1/2 cup of the jack cheese down the center. Bake until heated through and bubbly, about 20 minutes.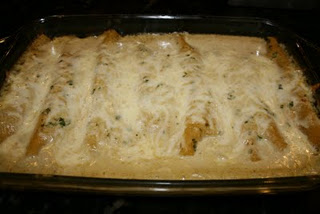 Serve immediately :)
You'll like these too!