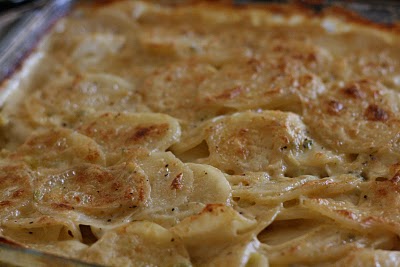 I have noticed that I am lacking in my vegetable posts. So in an effort to keep all the vegetable lovers out there happy, I am dedicating this post to you. Now I don't want to hear any complaints about the lack of nutritional value in this dish. Potatoes are a vegetable, the fact that they are covered in heavy cream, half and half, and cheese, does not take away from the fact that potatoes are indeed a vegetable. These steakhouse potatoes are a delicious vegetable dish, you really should try them for yourselves :)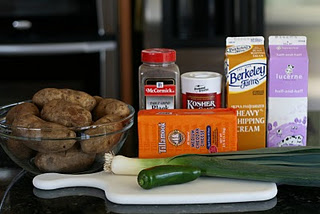 Steakhouse Potatoes
1 1/2 cups heavy cream
1 cup half-and-half
2 teaspoons Kosher salt
1 1/2 teaspoons black pepper, finely ground
1 small jalapeño
2 leeks
4 cups cheddar cheese, grated
5 lbs. Russet potatoes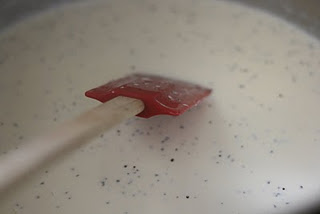 Heat cream and half-and-half in large sauce pot on medium high heat to simmer.
Add salt and black pepper.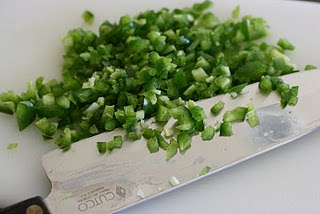 Finely dice the jalapeño.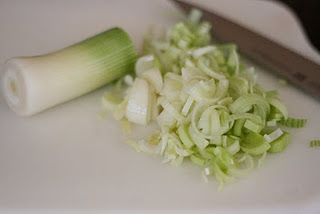 Cut off ends of leeks, clean them and dice only the bottom 3 inches.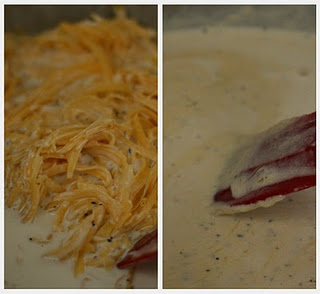 When cream is hot, reduce heat to low.
Add cheddar cheese and blend in thoroughly.
Remove from heat.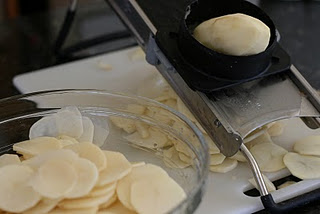 Peel potatoes and slice into 1/4-inch-thick circles.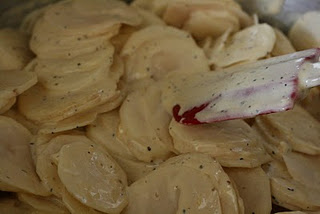 Combine potatoes and cream mixture.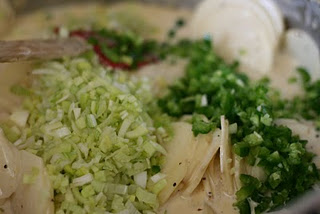 Add jalapeños and leeks, mix well.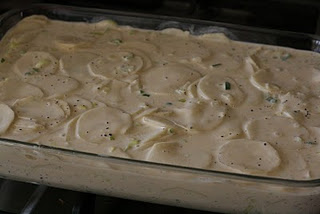 Butter the sides and bottom of a 9 x 13-inch baking dish.
Place potato mixture in dish and evenly distribute the potatoes.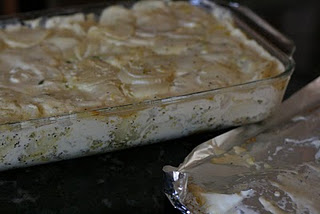 Cover with aluminum foil. Bake in 350°F oven for one hour.
Remove foil and bake an additional 15 minutes to brown top.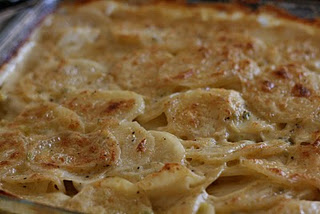 Enjoy!
You'll like these too!