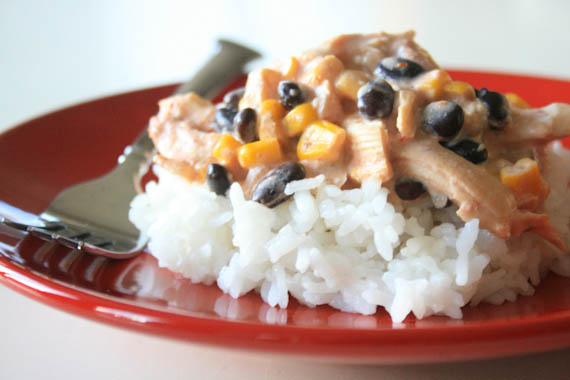 Touching raw meat first thing in the morning is not my favorite thing to do!  But around six o' clock at night, I am so glad I did!  On crazy busy days, the Crock Pot is my early morning friend.  Load it up, turn it on, and leave.  I just love that thing!  This is an easy throw together in the morning slow cooker recipe, a staple in our home.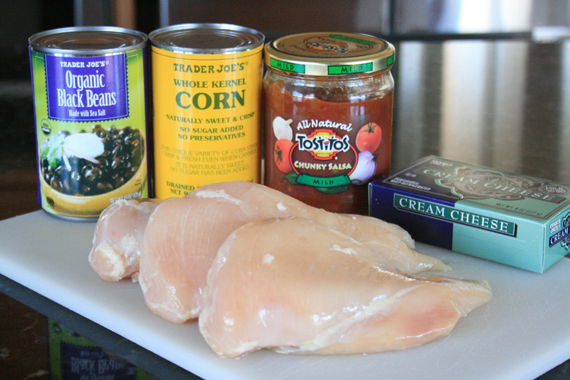 Santa Fe Chicken Casserole
1 can black beans, drained
1 can corn, drained
1 jar all natural chunky salsa
3 large chicken breasts
8 oz. package cream cheese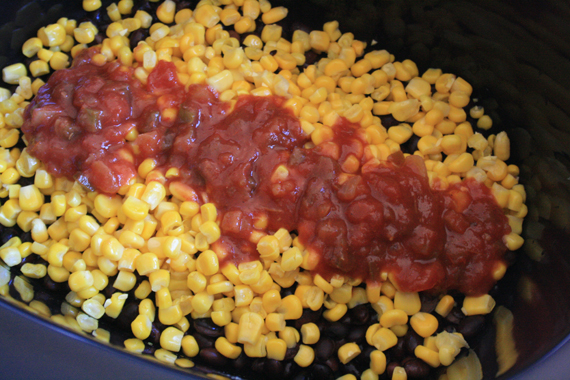 In a crockpot layer black beans, corn, and ½ jar of salsa.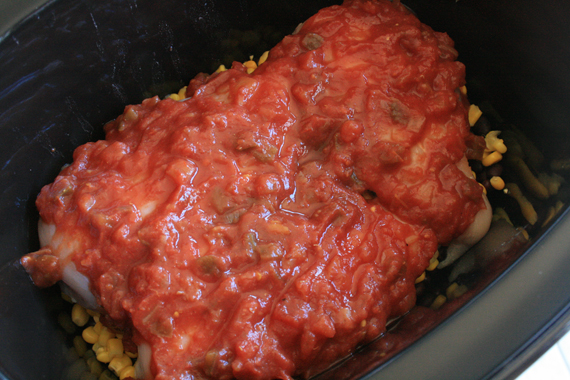 Top with chicken breasts and the remaining ½ jar of salsa.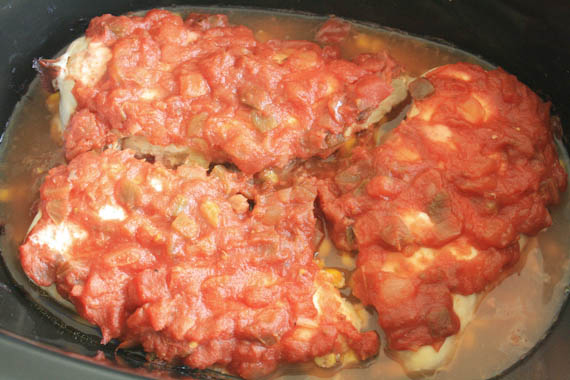 Cover and cook on low for 6-8 hours.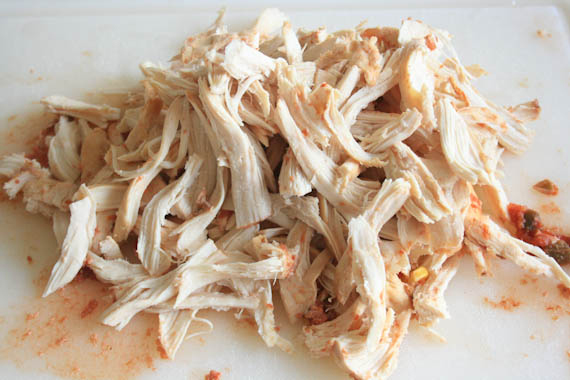 Remove the chicken from the Crock Pot and shred into big chunks.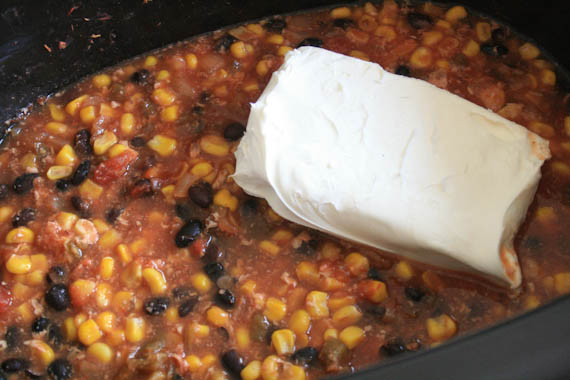 While you are shredding the chicken, add the cream cheese to the Crock Pot.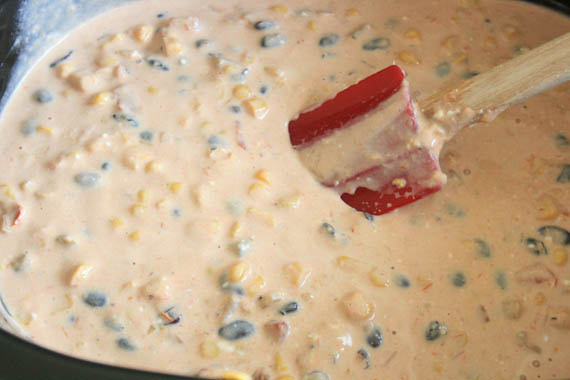 Mix until melted.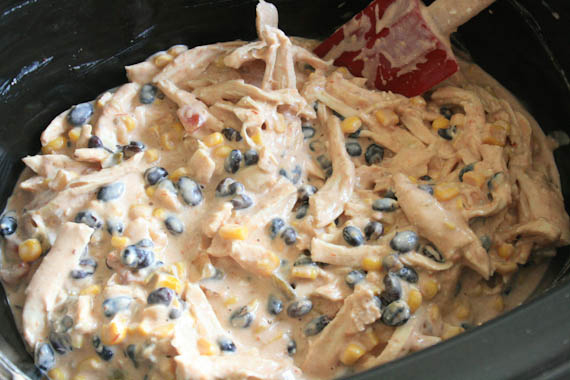 Place the shredded chicken back into the Crock Pot and stir to combine.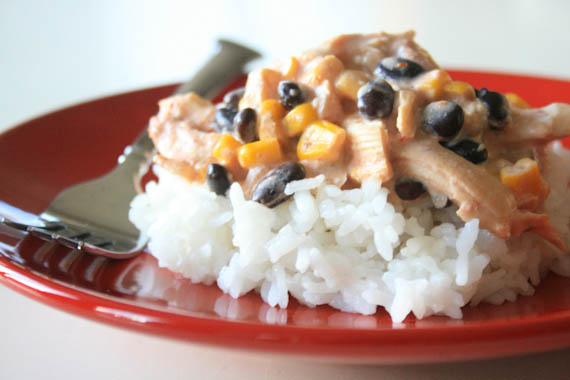 Serve over rice or tortilla chips or even inside a burrito!
You'll like these too!